With feather hair extensions being the hottest thing on the market these days, incorporating feathers into your wedding can add a whimsical and romantic essence.  But let's think beyond the bouquets, boutonnieres and centerpieces…what about your hair and your bridesmaids' hair?
"They can be brushed, blow-dried, straightened and curled (up to 450°F) – basically, they can be treated like natural hair," says Fine Featherheads founder Dakota Hills.  This versatility is crucial in the styling process of bridal hairdo's. The feathers look gorgeous in elegant updo's, flirty ponytails, spun into a bun and especially in a glam braid.
xxx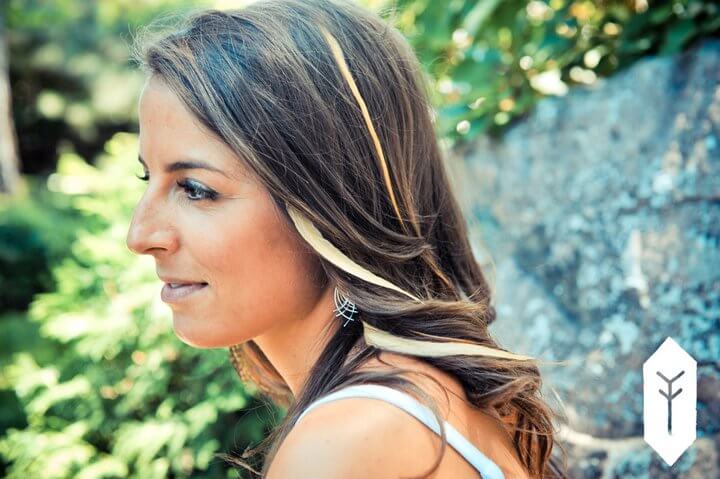 x
Fine Featherheads are easy to find, effortless to install and could be a fabulous, fresh addition for you and your bridesmaids to celebrate in style!  You can purchase the highest quality, original "featherheads" at FineFeatherheads.com or check on their website to find a salon near you.  What a special way to create unity in your bridal party, by spreading the feather love…
xxx
x
Are you more of a DIY type?  Installation is a piece of cake.  With a few simple tools (you can purchase a small tool kit online) you begin by threading the micro-link onto the hair hook.  Then you simply draw a small section of hair from the scalp and slide the micro-link onto the hair.  It is key to find the proper place on the head so the feathers lay flat.  Viola!
xxx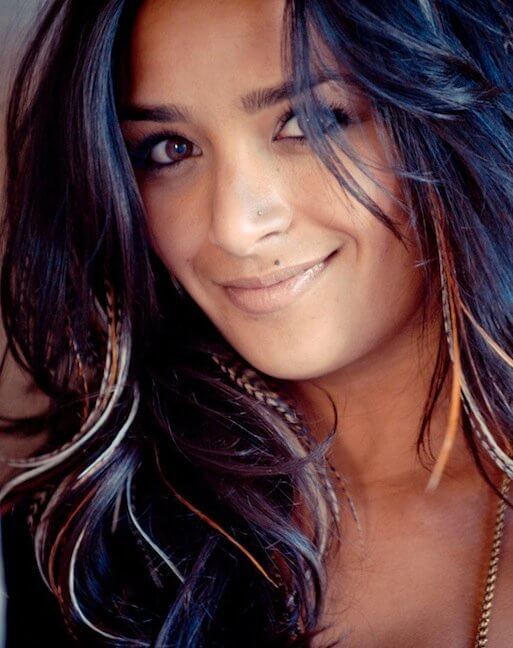 x
These beautiful, weightless hair accessories could be the perfect gift for a bridal party that screams personality!  Since the feathers can last for one to six months (depending on care), the feathered bridesmaids have a constant reminder of the special times they shared on your wedding day.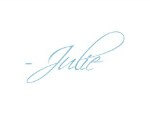 xxxx