We thought this new bridesmaid dress website, Weddington Way, would be a perfect follow-up to our post on floral frocks.  More often than not, when planning a destination wedding, your closest gals and BFF's are not down the street or even in the same area code.  This can make selecting bridesmaids dresses more of a logistical nightmare rather than one of the fun details of the wedding.  
Weddington Way is a new web site that is dedicated to bringing together brides and their bridesmaids – no matter the distance.  At Weddington Way, you and your bridesmaids can connect, shop and share the perfect dresses without complicated travel and multiple dress appointments.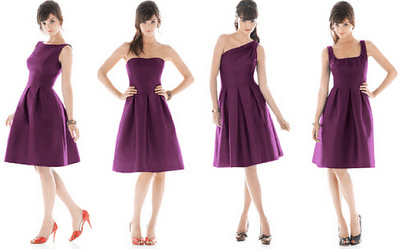 This shopping site is the brainchild of a former buyer of Bloomingdales who noticed a need for better online resources for brides-to-be and their bridal parties.  This will simplify the way brides shop for the bridesmaid dress.  Anyone, a bride (or a bridesmaid) can register on the site for free and then invite the rest of the party to join her.  Your personal bridal party page allows you to custom write messages to your bridal party through out the selection process.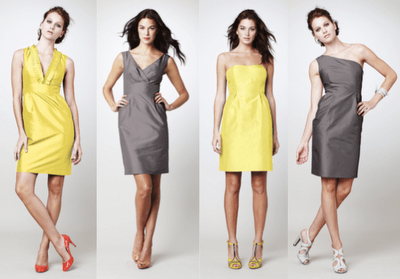 Shop:  There's a hand-selected collection of dresses from top designers.  You can filter your search by style, theme, color, price and more.
Compare:  You can mark certain dresses as your favorites and share them with your bridal party.  A drag and drop feature allows you to see your potential dress lineup.
Share:  You can select styles and share opinions on the shared social page between your entire bridal party. 
Track:  As a bride, you can see how your bridesmaids rank different dresses and track their ordering activity.  This way, it's easy to stay on top of the process with very little direct communication. 
Weddington Way also allows you to virtually see a chosen bridesmaid dress in different styles.  If a bride was leaning towards one color but not sure the perfect cut for everyone, then this will allow each bridesmaid to select the style that flatters her the best.  Or the bridesmaids can select the dresses that they like and would compliment their curves the best, and the bride can choose which style(s) she prefers.  Genius!

xxxx
xxxx