We all know the famous Victorian poem "Something old, something new…"
Something old, something new
Something borrowed, something blue
And a silver sixpence in her shoe.
and supposedly, by carrying all of these tokens down the aisle, the bride's marriage will be happy and bestowed with good luck.  The sixpence represents wealth and financial security and literally is worth about 6 cents.  For optimum fortune be sure to wear it in the left shoe!
"Something old" symbolizes continuity with the bride's family and the past. "Something new" means optimism and hope for the bride's new life ahead. "Something borrowed" is usually an item from a happily married friend or family member, whose good fortune in marriage is supposed to carry over to the new bride. The borrowed item also reminds the bride that she can depend on her friends and family.
As for blue, this color has been connected to weddings for centuries. In ancient Rome, brides wore blue to symbolize love, modesty, and fidelity.  In Christianity the Virgin Mary is commonly dressed in blue, so purity was associated with the color.  Before the late 19th century, blue was a popular color for wedding gowns, as evidenced in proverbs like, "Marry in blue, lover be true."
We love to see how each bride will interpret these tokens for her own wedding day and put her personal stamp on this old superstition.
Here are some of our fave updated examples and modern inspirations from this traditional poem!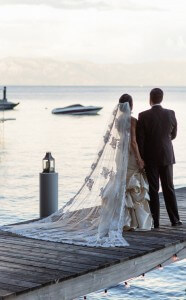 Something Old:
Love this – the veil worn by one of our brides was also her mother's AND worn by both of her sisters before her OR wrap a piece of lace or material from your mom/grandma's gown around the stems of your bouquet OR wear a family gown altered just for you OR pin an heirloom brooch to your sash/dress on your hip…
xxx
xxx
xxx
xxx
xxx
xxxxx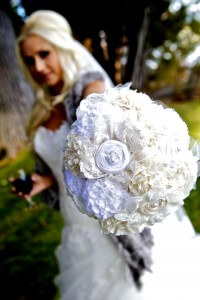 Something New:
Modern twist – the bridal bouquet!  One of our brides had a custom fabric rosette bouquet created that will never wilt, lasting forever.  (Great potential for Something Borrowed or Something Old in the future) OR sport jewelry given as a wedding gift on morning of your wedding from your fiance OR write your personalized vows on a scrolled manuscript tucked in your bouquet OR perhaps select a new fragrance…
xxx
xxx
xxx
xxx
xxx
xxx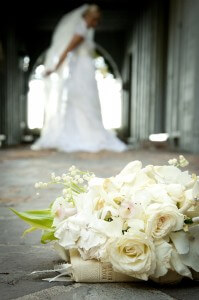 Something Borrowed:
Deep meaning – one of our brides carried her family bible used for generations down the aisle along with her bouquet OR wear a hair accessory from a family member in your hair OR perhaps incorporate a little token from each bridesmaid discreetly into your wedding attire OR borrow anything you need to complete your wedding day look…
xxx
xxx
xxx
xxx
xxxxxx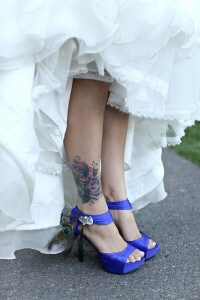 Something Blue:
Another fave – blue stilettos peeping out from your dress OR wear bold Sapphire jewelry Or your bridesmaids write a personal message in blue ink on the bottom of your shoe OR write on the underside of your groom's tie (or on the inside jacket lining) a love note in blue…
xxx
xxx
xxx
xxx
xxx
xxx
xxx
xxxx
Tahoe Signature of Style,
xxx

xxx
xxx
xxxxxx
x
xxx