Dogs for many of us are our loyal companions giving us unconditional love every day and are an intrinsic part of our family.  It is only natural to want to include your canine in your wedding day.  It has become more and more common for dogs to be included in the wedding ceremony instead of a flower girl, ring bearer, groomsmen or bridesmaid.  Or better yet, create their own role in the processional as Top Dawg!
xxx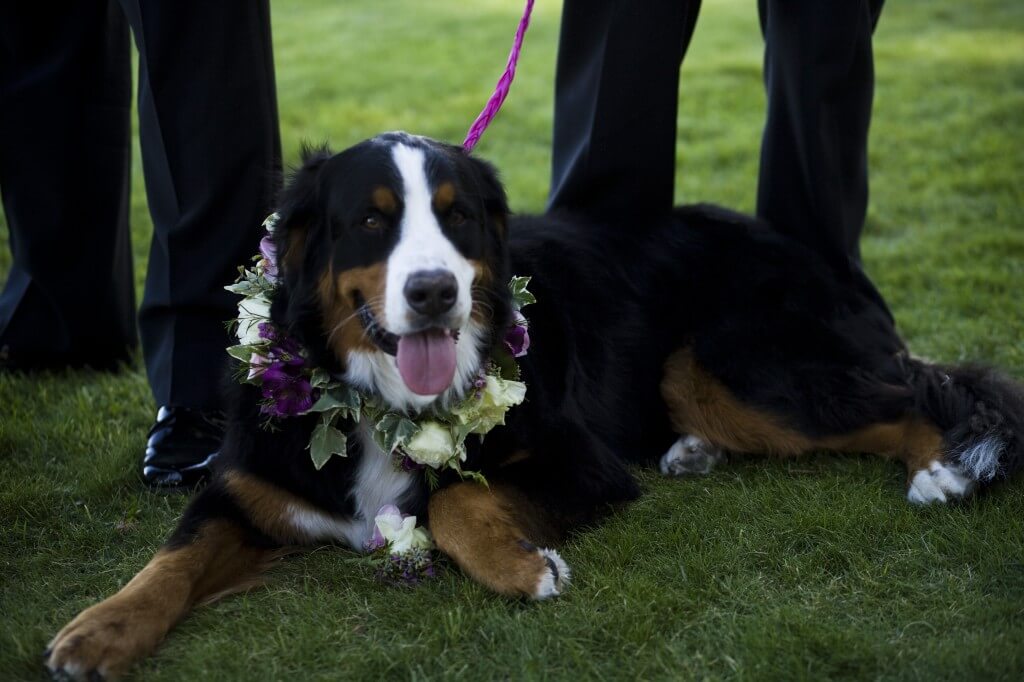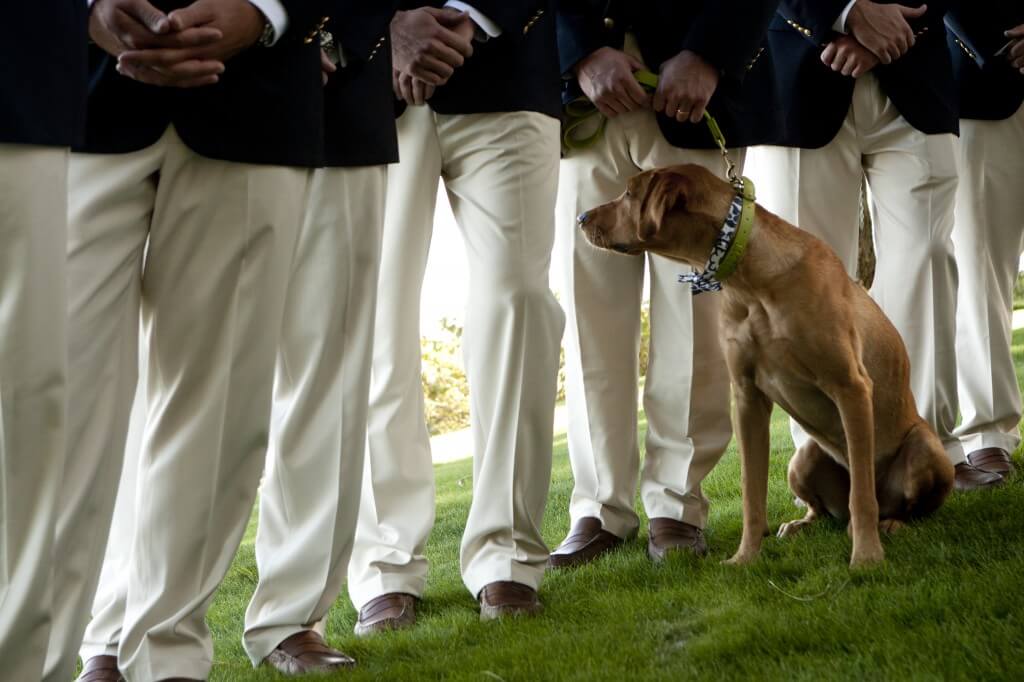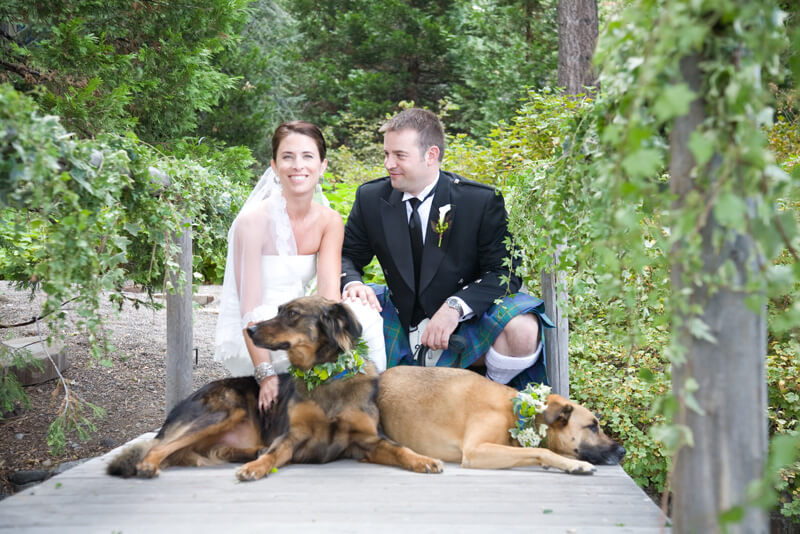 xxxx
Not only can your dog be a memorable and personable part of the ceremony but they just look so adorable.  Wedding style and color palette does not stop here either.  Don't miss another opportunity for adding detail! 
Options range from color coordinating the leash and collar to adding a floral collar, a bow tie or even accessorizing with a leash made out of ribbon.  Your pooch will be sure to look their best.  We couldn't resist these photos of a few our top dawgs that have graced our Merrily Wed aisles.
xxxx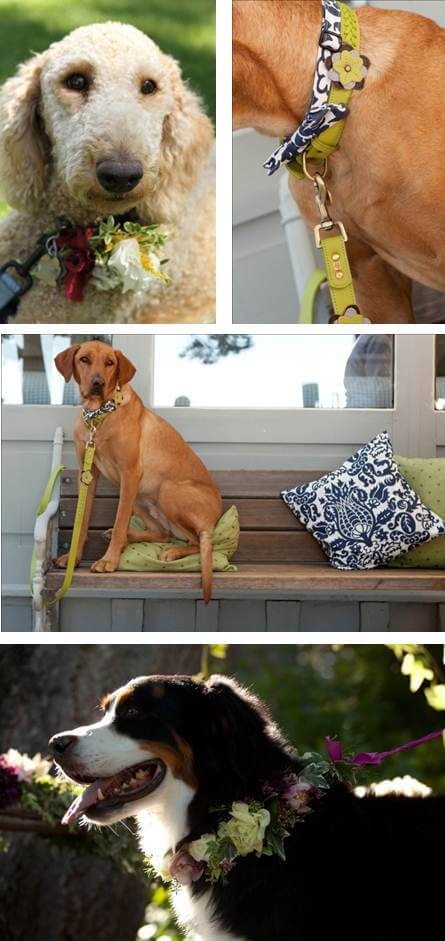 xxxx
Your family portrait on your wedding day wouldn't be complete without man's best friend, so add a spot in your wedding party for your top dawg!  The memories and photos will last a lifetime…
xxx