Merrily Wed® is a nationally featured wedding and Event planning company.
With our meticulous planning, refreshing design and flawless implementation, our weddings and social events are praised long after the celebration ends. Each event is uniquely crafted around our clients to deliver a delightful guest experience in a breathtaking setting.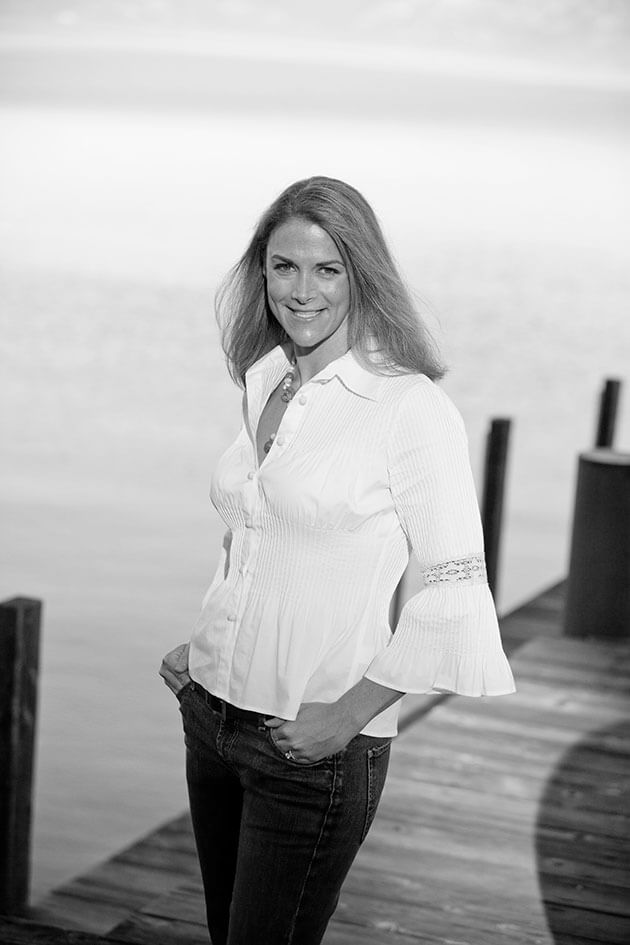 MERRILY ROCCO
OWNER & HEAD PLANNER/DESIGNER
With a BBA from Emory University and over 10 years in the event industry before founding Merrily Wed® in 2004, Merrily brings immeasurable experience, brilliant insight and creative vision to the world of weddings.
As a student at The Academy of Art in San Francisco, she broadened her education and love of interior design. This coupled with her event industry knowledge brings both design and coordination expertise to her clients as well as the ability to articulate both. Her innovative sense of style and attentive eye play a major role in her ability to create a harmonious design theme drawing upon a client's personality and inspirations.
Among industry colleagues and her clients, Merrily has a solid reputation of unparalleled professionalism, an unshakeable poise under pressure, a stellar work ethic and a natural intuitiveness. These skills have consistently proven to be priceless for producing impeccable events and weddings.
Merrily has contributed her professional advice for articles in popular wedding magazines such as Destination I Do Magazine, Destination Weddings & Honeymoons, Catering Magazine and California Wedding Day. Topics covered everything from wedding planning tips to event design inspiration.
Numerous weddings planned and designed by Merrily Wed® have been also featured in national wedding publications and on popular wedding websites.
When Merrily is not creating an endearing event, her passions take her outdoors. Whether snowboarding, swimming, trail running, tending to her flower garden or enjoying an afternoon at the beach with her 3 children, she loves her Tahoe lifestyle.
Maureen M
I have had so many of our guests come up to me and say it was the best run wedding they have ever been part of and how beautifully everything came together. That is a true testament to Merrily and her team for an amazing job well done – I promise you, you will not be disappointed by hiring them to help plan your big day. They have forever touched our hearts and I am so grateful our paths crossed during this time in my life.
As Merrily told me the day after the wedding, "This isn't good-bye, just a see you later" and that's how I truly feel because I know we can get together for coffee and a catch up session the next time my husband and I are in Tahoe. These ladies are remarkable at their job and you will be in great hands with them by your side.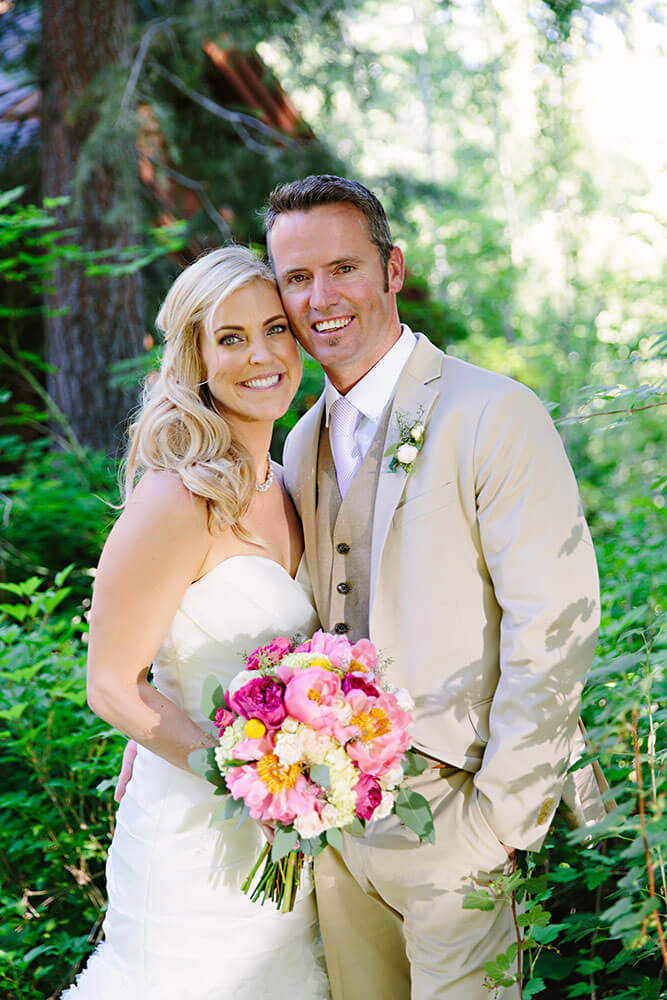 Melissa M
Thank you so, so much for planning what has now become my favorite day of my life! Every detail was absolutely perfect, from the gorgeous tables, to the stunning flowers, to the layout of the platform and tables on the lawn, I honestly don't know what I would have done without you. I had so many people come up to me and tell me it was the best wedding they had ever been to… Thank you again for all you did for us! It was honestly better than I ever could have imagined!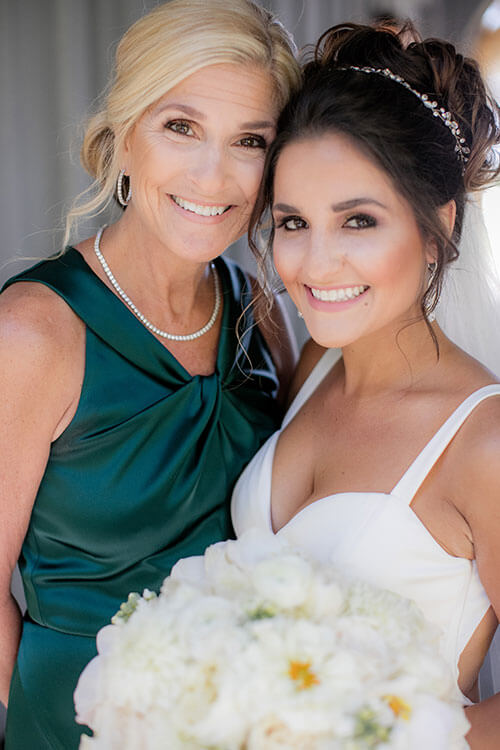 Wendy G, Mother of the Bride
We hired Merrily and she was the first and finest decision we made. Our daughter lives in Denver and we live in northern California and our destination wedding on the west shore of Lake Tahoe seemed initially overwhelming, but ended up being nothing short of amazing!
Merrily is the epitome of perfection in wedding planning. She has incredible vision, excellent communication skills, outstanding vendors and her attention to every last detail was extraordinary. She understands the business from every angle and keeps you on track every step of the way so you can truly enjoy the process. It was so beautifully orchestrated that I was sad to see it end. Merrily is someone I thoroughly enjoyed working with and I have the utmost respect for her talents and creativity. She is simply the best in the business!!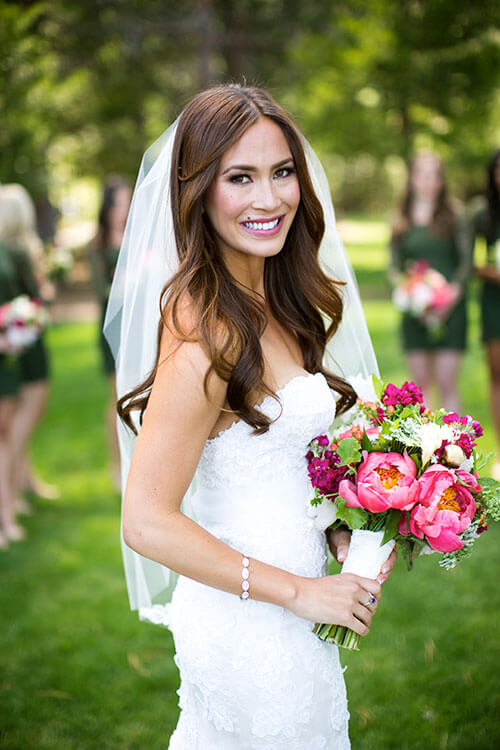 Katie W
Planning our wedding with Merrily was truly a joy! She made each step of the process so easy, enjoyable and fun which really made it so that my husband and I could enjoy our engagement and really have fun with the planning! She is incredibly detail oriented, knows all of the best vendors, has a great eye for design and detail and our wedding day flowed flawlessly.
She has a wonderful team of women who work with her who were there for us on the day of to make sure every little last detail was taken care of, and I felt so taken care of and relaxed throughout the entire process and day of. Our wedding day was hands down the best day of our lives and it would not have been nearly as amazing, fun and beautiful without Merrily. I would recommend her to any bride!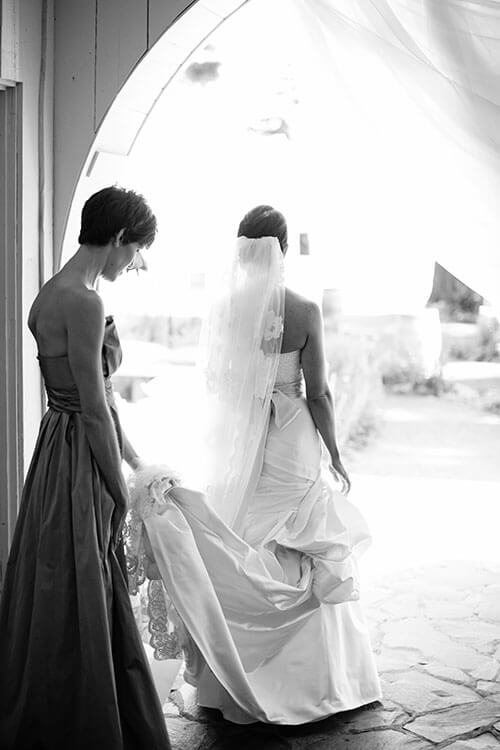 Karen B 
In the haste of the wedding coming to a close that night, we didn't get the chance to thank you for all of your efforts in making our wedding day so special. What a magical day and evening – it truly was a gorgeous wedding – people cannot stop talking about the setting, the music, the flowers, all of it. People are raving! It went by in the blink of an eye… Thank you for your tireless efforts and countless hours. It was sensational!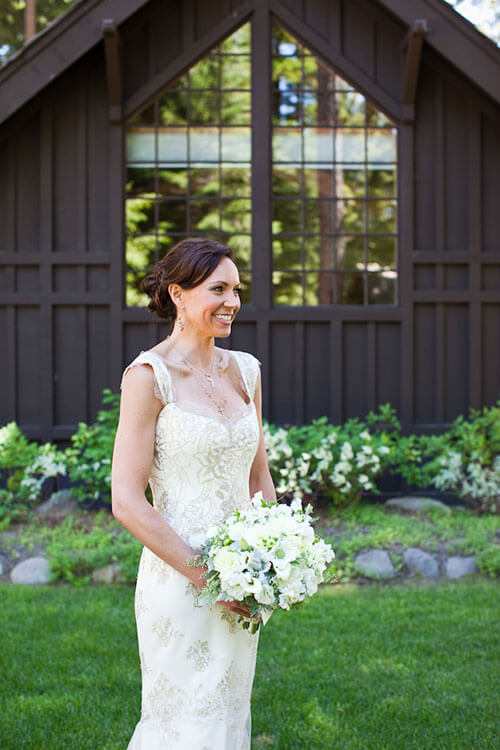 Alison B
Merrily Wed is the absolute best money you will EVER spend on your wedding day. She and her team are worth every cent and more. I am an absolute details person, a party planner myself, and frankly I wasn't quite sure how I was going to trust anyone to execute my vision. In my first five minutes of meeting Merrily, I knew she was the right planner for me. She loves her job. She is in awe of the flowers, the place setting, the tents, the details, the invitations, the cake… her eyes light up just talking about it. With her passion and sense of professionalism, I knew I had found my planner.
The event was flawless, beautiful, amazing, gorgeous and fun and I got to enjoy every minute of it because Merrily had it covered. I would pay anything for that moment, for that experience because our wedding was truly something that I will never forget. Thank you Merrily!