Are you in love with color, lots of color?, and can't decide on just one shade for your bridesmaid dress?  With a floral bridesmaid dress you can have it all.  It is fresh and playful but can also be sophisticated depending on the colors and floral design you select.  Add a carefully chosen bouquet and you have created a stunning and unforgettable look for your wedding party.
The floral design is ideal for garden weddings but with the right pattern, it is equally at home at an outdoor wedding on a vast lawn or with a tropical twist, a beach wedding.  Nothing seems more cheery in the summertime!
xxxx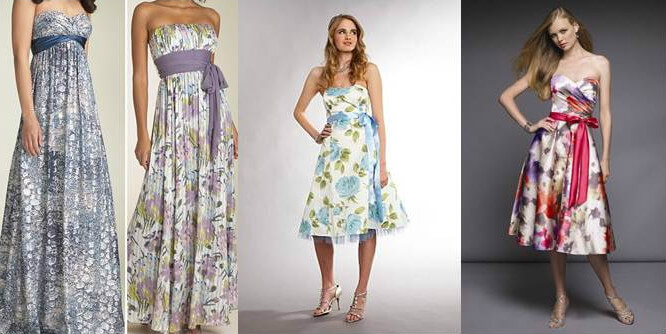 xxx
You can even carry the floral pattern over to the groomsmen with matching ties for a coordinated, polished look.
xxx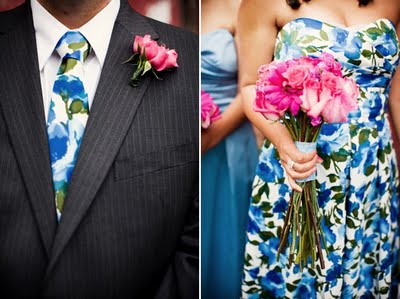 xxx
How to accessorize? By pairing your bridesmaid dress with a monochromatic bouquet you have a winning look. Maybe you are drawn to patterns and like the look of a black and white design while color spotting your bouquet?  Subtle flowers, vibrant flowers or a retro pattern – this is where your wedding style comes into play.
xxxx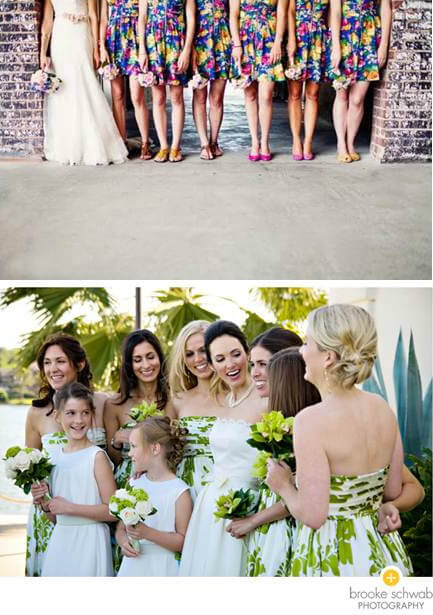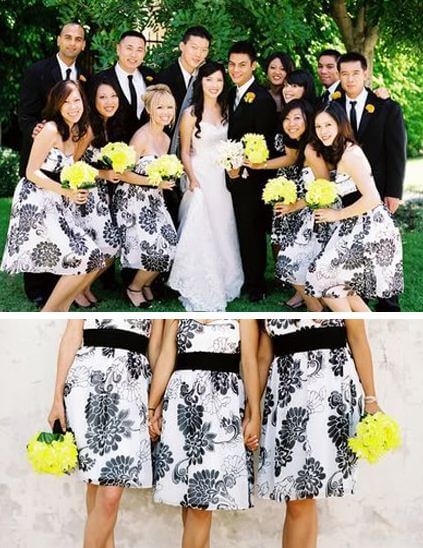 xxx
Mix it up by selecting one floral pattern yet have different dress style/cut options which allows your bridesmaids to chose the style that flatters her the most.  Project Runway competitor, Jesse LeNoir, designed these one-of-a-kind bridesmaid dresses for his wedding in March 2010.  Each dress was designed to complement each bridesmaid's body type and personal style.
xxx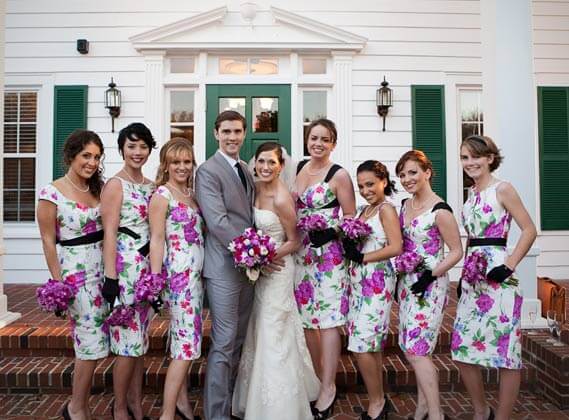 xxxx
Personally, I love this look when pulled off correctly and even selected it for my own wedding.  I chose a simple silk Tommy Bahama dress with a subtle tropical pattern – after all, we were in Maui!  My gals carried green cymbidium orchids with callas which were slightly smaller than my own bouquet.  One of my favorite getting ready pics below.
xxx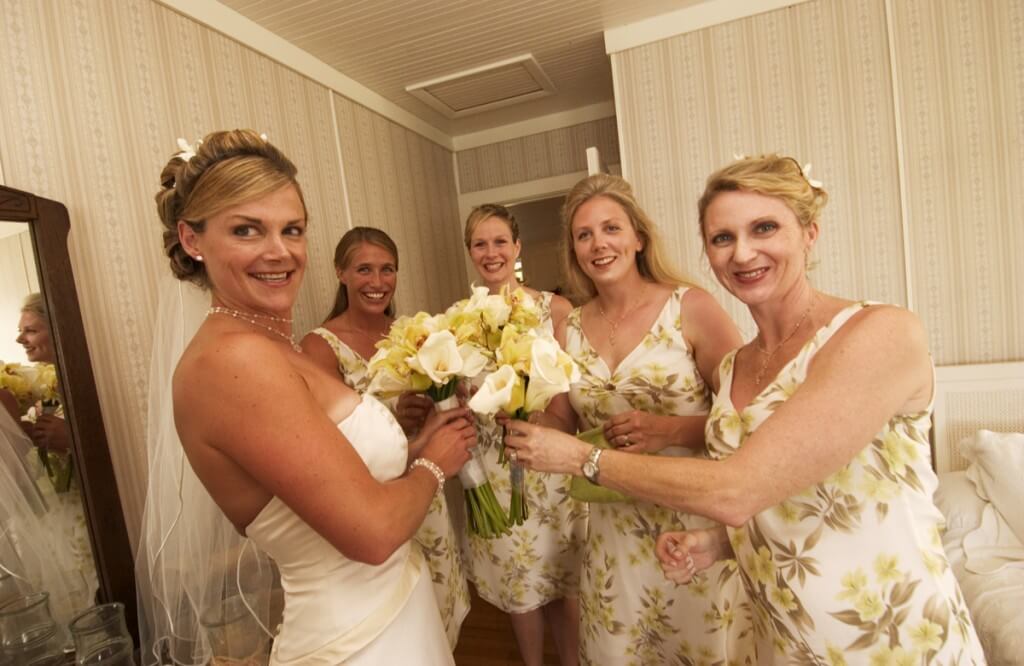 xxx
Our Top Picks:
xxx
xxx
xxx
xxx
xxx
xxx
xxx
xxx
xxx
xxxx
xxx
xxx
xxx
xxx

xxx
xxx
xxx
xxxx
xxx
xxx
xxx
xxx
xxx
xxx
xxx
xxx
xxx