Lake Tahoe is a fab destination wedding retreat for most couples, but for Erin and Ryan it was coming full circle to where they first met and became sweethearts. Over a decade earlier, they both worked at the famous Sunnyside Restaurant on the West Shore of Lake Tahoe. Little did they know that what began with a fun mountain bike ride, would start a friendship that turned into a love match.
Their exquisite autumn wedding was nothing less than the best that fall splendor can deliver. From the warm temps to the glassy Lake, everything was absolutely perfect for their family and friends. Both are of the greatest importance to Erin and Ryan. This could be seen throughout their special day from pivotal roles in the ceremony to their 20 member wedding party which also included the 4 legged type – Izzy, their tail wagging dog! Not to mention their grandiose head table seated 50!
Ryan, an accomplished singer and musician, surprised Erin by singing his vows in an original song also written by him. He learned to play the piano in order to delight his new wife. It was one of the most magical ceremony moments we have been privy to witness.
Their stylish wedding color palette was perfect for a splendid September fall day – marsala, ivory, burgundy, taupe, sable brown and greens. Details of their beautiful Lake Tahoe wedding included organic elements of birch, manzanita branches, eucalyptus, pine cones, log stumps and berries which contrasted with the beautiful floral blooms and shimmery accented wedding decor. The knot California Magazine selected this inspirational wedding to be in their current Spring/Summer 2016 issue.
The "Mara-rita" was the specialty cocktail of the evening and guests could also sample Napa wine from mini-wine barrels (so quaint!). Guests were also tempted by a gourmet S'mores station later in the evening along with delicious tiramisu and a wedding cake. The S'mores fire pit was none the less a recycled washer drum!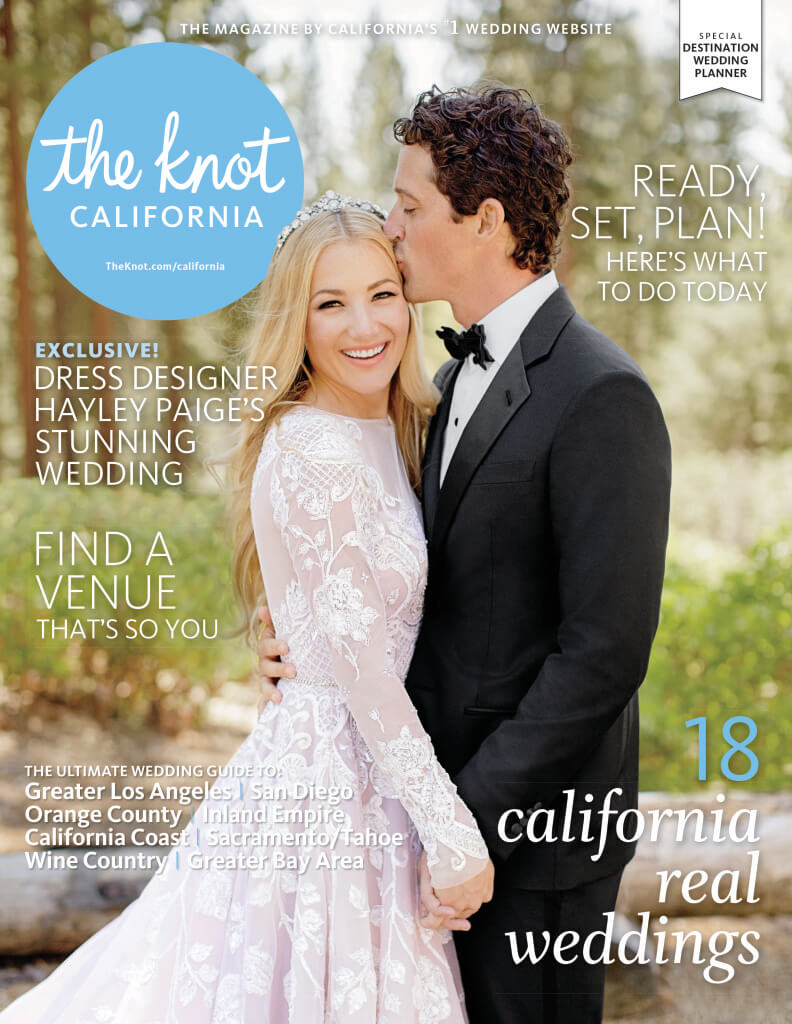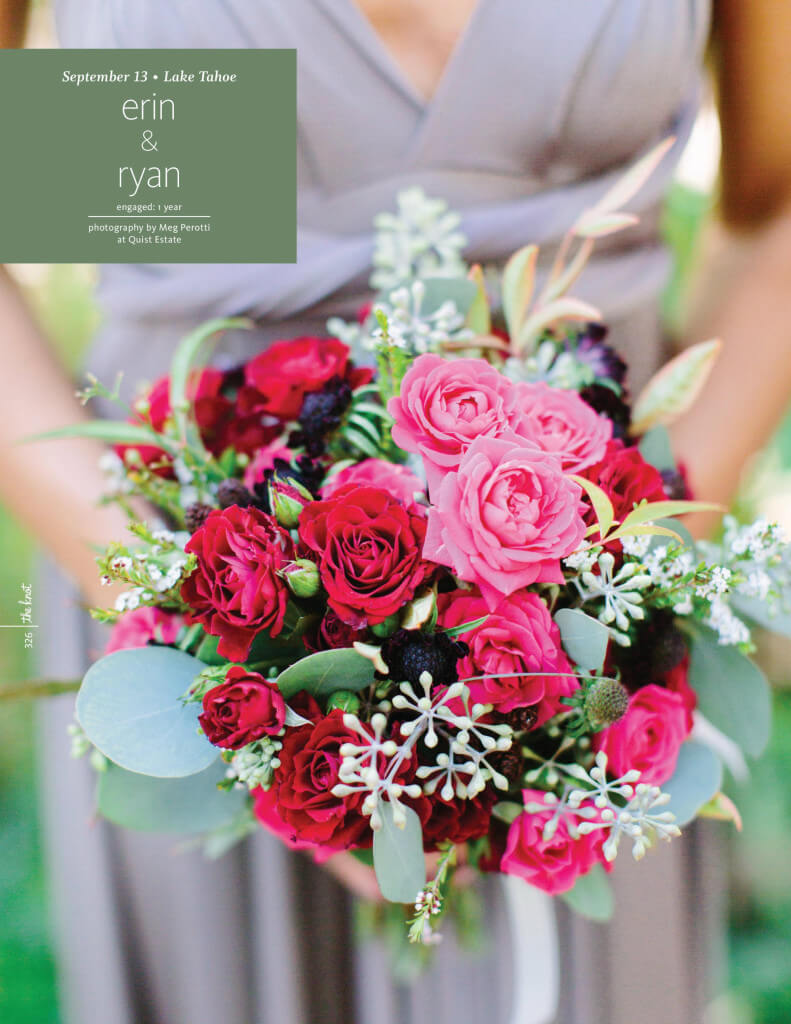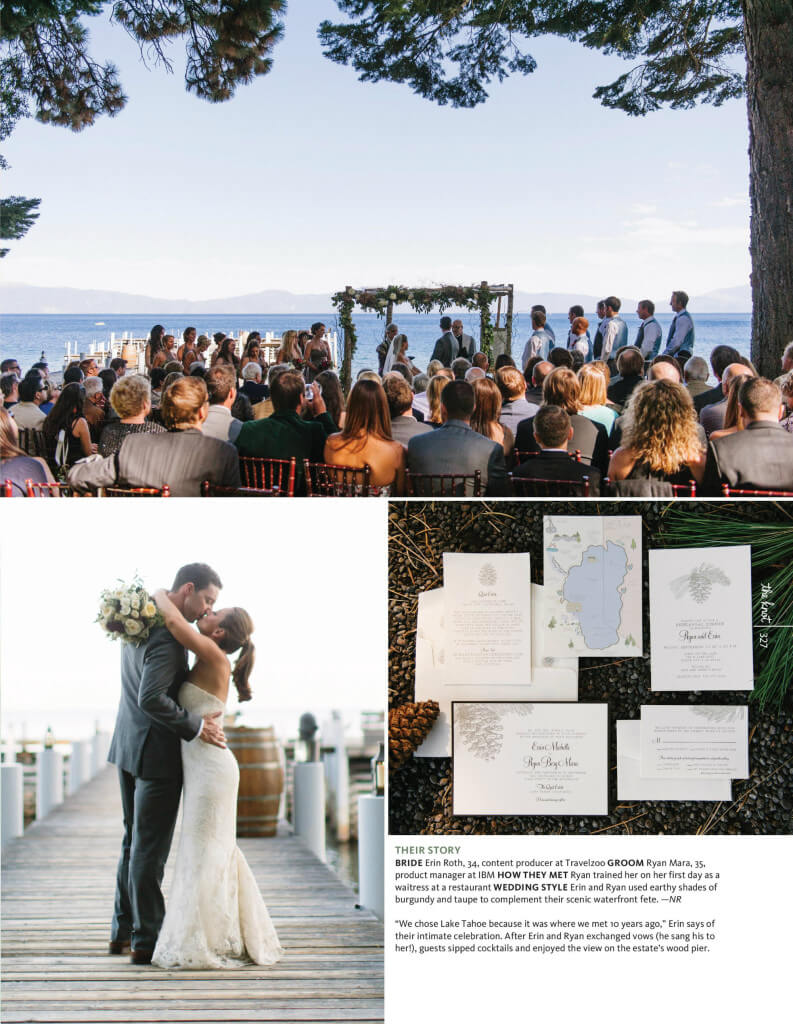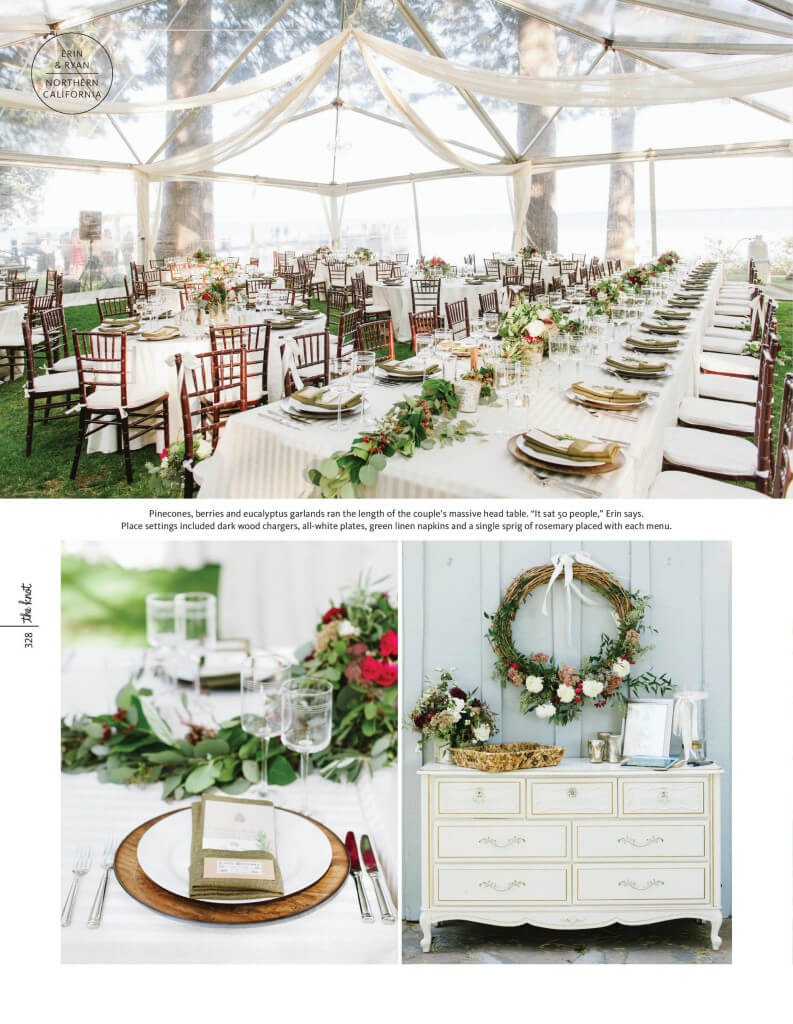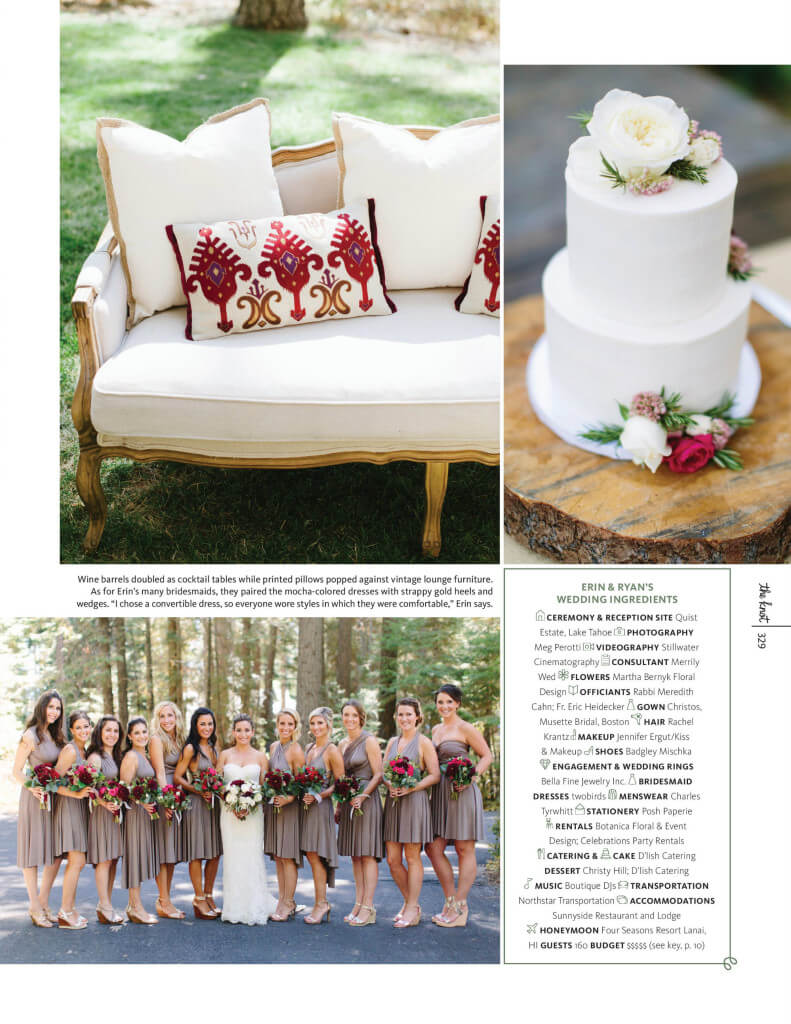 Congratulations to Erin and Ryan, we are very honored to have been a part of your special day!
Tahoe Signature of Style,
xxx

xxx
xxx
xxxxxx
x
xxx