Back to the basics.
In this challenging economic time when friends can lose their jobs with no warning, homes taken for granted are anything but, and filling your car with gas can result in reshuffling your whole paycheck…  the wedding world seems a little behind.  Jonas Peterson, an Australian photographer, eloquently summarizes why two people choose to make a public commitment and reminds us about the real reason for the day.  Hint – it is not for the details (even though we love them)…
I think his post, also copied right below, is a worthwhile read for everyone.
xxx
The Mason Jar Manifesto
It's 4.47am when I sit down to write this. I woke up 30 minutes ago and couldn't go back to sleep. I've been thinking about this for so long, but a couple of things lately have reinforced what I already knew.
The wedding train has derailed.
Put down those mason jars, store away that vintage typewriter and fairy lights and sit down because you need to listen. This is an intervention. The whole wedding industry has gone detail bananas and we need to clear a few things up.
– You! Over there! Step away from the hay bales and the Vintage Navajo rugs and come over here. Sit! Down! No, you don't have to put lavender on the plates, you need to wake up!
We're getting lost in details. The whole wedding industry is drifting away from what weddings are about and we're all part of the problem – bloggers, photographers, planners and vendors – all hypocrites feeding the detail beast.
Strip it back.
Peel the layers off.
And start again.
At the center of every wedding we have a girl. Who fell in love with a boy. Or a girl who fell in love with a girl. Or a boy who fell in l… you get my point.
The rest is fluff.
If you read magazines and wedding blogs today, you'd think it's all about the dress, the decorations, invitations or a million other things.
THINGS.
It's not.
It's about celebrating love, a manifestation of commitment, a gathering of friends and family.
Because you're in love.
But if you visit many of the blogs today, you'd think it's about other things. Heck, there are even themed shoots with no people. As if candles and old LP players on a blanket in a clearing in a forest make a wedding. Just add people. And maybe a groom. Or actually don't, the wedding is about the details, remember? Details, details, details.
Strip it back.
Peel the layers off.
And start again.
Weddings are about people, it's about commitment and celebrating love. It's about you. Build on that and everything else will follow.
I am a detail person, so it's not that I don't like details. I love details. Details, details, details. Love them. I honestly do. I've worked with some of the best planners in the business and they've styled weddings to perfection, made details stand out and it's always been great, because they've built on the couples, starting with who they are. And I actually like shooting details. A lot.
When I was younger I used to record mix tapes and give to girls I liked.
Every detail was thought out, every letter, every scribble, every word on that tape had meaning. I love me some details. I grew up in a house with vintage bottles and mason jars everywhere. That and rocks collected from oceans and fields. So I get the jar and bottle thing, I truly do. Throw in some rocks and I'm there. But remember what the wedding is about, why you're doing this, that's all you really need. Don't stress out about building a fairytale wedding, perfectly crafted, every detail borrowed from somewhere else.
Look away from the blogs and magazines.
And look within.
Why are you doing this? What does it mean to you? Do you really need all that…stuff? And if you want stuff, are you adding stuff that actually means something to you? What do you want to remember from your day? The cake, the flowers, the dress from Hoya de la Poopy?
Or do you want to focus on that moment between you two? The boy? Who fell in love with a girl?
Strip it back.
Peel the layers off.
And start again.
Last night Rachel sent me this email after I posted their wedding. I'll leave you with that.
Jonas,
I want you to picture Jeff and I squeezed in to our round chair, we don't really fit and our dogs have been asleep at our feet for hours. It is very chilly here and the leaves are falling but we are reluctant to put on our heat yet. I say to Jeff, "let's check your unemployed wife's email, maybe we are about to get wealthy." When I saw "it's up" I stopped breathing. You reminded me that all that matters  is squeezed in that chair next to me.
This is the moment I have been craving and dreading all at the same time. It feels like a final celebration in a way to me. Like our last chance for you, nirav and us to take what we created together, between all of our hearts, and say to the world this is love, this is what's important, this is the power of photography.
I am sitting here with this feeling inside that I felt before. I felt it when we sent that email off into thin air hoping to create something with you. I felt this when Jeff and I woke up in the middle of the night on our honeymoon in our little cabin (Jeff would be the first to tell you if you didn't already have your ticket back to Australia I would have brought you on our honeymoon too) but picture us there and we are on an island in the middle of the ocean in the rain in a little cabin and i press my iphone on and it reloads your website and "One" is there. Jeff and I held each other and cried and cried and cried. You have healed parts of me. If that is not the measure of your success, I don't know what is.
I love you.

Least we forget and here is a gentle reminder that LOVE is the meaning and reason behind it all.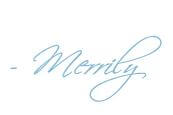 xxx
xxx
xxx
xxx