On the cover of Style Me Pretty today, is the sophisticated yet naturally elegant wedding of Natasha and Ali.  The complete feature can be viewed here – Lake Tahoe Wedding by Merrily Wed.  Natasha wanted a garden wedding and Ali wanted to be married on the shores of Lake Tahoe – both received their wish!
The wedding of Natasha and Ali was captivating to witness in person – a marriage of different cultures (Persian and Western), traditions and families.  The love was palpable on their day and here are some of the mesmerizing photos taken by Dave Getzschman that we have been eagerly waiting to share.
Soft yet structured, refined yet rustic and shimmery yet natural details abound!  Style Me Beautiful!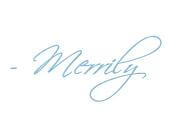 xxxx
xxxx
xxxxxxxx
xxxx