This light hearted and mood lifting wedding is the perfect pick-me-up during all these short winter days filled with dark, gloomy skies.  We have previously given a glimpse to this charming wedding with a video peek but have been saving this gem of a wedding to roll out when we needed a little reminder of those glorious sunny summer days.
This wedding is sure to put a smile on your face and a hop in your step with its gleaming color palette of white, pewter silver and fresh green.  The splashes of magenta modernize a traditional look and the outcome was breathtakingly sophisticated and tailored!
Last June Sarah and Ryan exchanged vows in a church ceremony and then treated their guests to a breathtaking Lake Tahoe view at a private estate for the following festivities.  Personalized touches were woven through out from the stick rock candy at the coffee bar to the individualized hand tied flip-flops to the color coordinated pashminas for the guests to, last but not least, the wildly popular and colossal photo board of the couple's childhood years.
This slideshow is sure to cure any wintertime blues!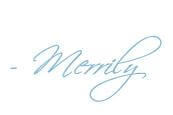 xxx