Ashley and Jeff's August wedding was definitely not par for the course!  What a celebration they had on their wedding day from their late afternoon nuptuals to dancing their hearts out wee into the night.  Nor wind, nor rain (at least the threat of) could keep this party down!
Due to the 35-40 mph gusty wind conditions, their 200+ closest friends adjourned to the indoor ceremony inside the 16,000 square foot mansion.  With their wedding party assembled on the marble staircase above, Ashley and Jeff exchanged their vows while their guests looked on in the standing-room only living room.  This turned out to be the most intimate and closely knit ceremony setting they could have ever asked for.
The gorgeous aquas/lime greens found in her bridesmaids' dresses echoed Ashley's elegant beach party wedding style.  Her dining tables clothed in similarly hued linen perched above the white sandy beach.  White, aqua and lime green with dashes of chocolate brown colored her wedding day.
Ashley adores birdies (of all types) and these feathered creatures alighted everywhere from the tablescapes to dangling alongside prism crystals in the trees and branch arrangements.  Classic white flowers from orchids to tulips to gardenias to soft roses were complimented by organic elements of birch twigs, reindeer moss and clear marbles.
xxx
xxx
Good food and family run strong on both sides.  A labor of love, Jeff's mother baked hundreds and hundreds of cookies that filled the glass pedestals on the dessert bar (and later everyone's tummies!).  Custom coasters unveiled one of the treasured cookie recipes while coasters of another type revealed Ashley's family's secret baked bean recipe served during the cocktail style reception.
xxx
xxx
Mother Nature tried to rattle this day with her gusty wind but nothing could tarnish Ashley and Jeff's beautiful wedding day!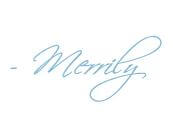 xxx
xxxx
xxxxxxx
xxx
xxx