The Lake Tahoe wedding of Katie and James is currently seen among the Real Weddings in the Knot Weddings California 2015 Fall/Winter magazine but their love story began when they met in college at UCLA. James was on the basketball team and Katie was on the dance team. They started dating their sophomore year and have been best friends ever since.
Their June lakefront wedding in Lake Tahoe was ripe with summery color – light pink, coral, raspberry, cranberry, spring green, hunter green all complimented by shimmery gold tones and dark wood. Held lakeside at the West Shore Café, they shared their vows at the water's edge and dined later on the perfectly lighted and decorated patio.
Dinner was full of excitement including personalized candy-filled mugs sporting Katie's photo as daddy's little girl for each guest. A surprise for her by, whom else, but her dad. Katie's younger brother wrote and sang a song (while playing guitar!) just for her. There wasn't a dry eye in the place when he finished. James and his mom danced what has to be one of the best Mom/Son dances I have ever seen.
Their beautiful wedding party makes the best dressed list with the bridesmaids turning heads in short olive lace dresses by Diane Von Furstenberg and the groomsmen sporting khaki seersucker suits – complete with suspenders and bow ties! – by Joseph A Bank.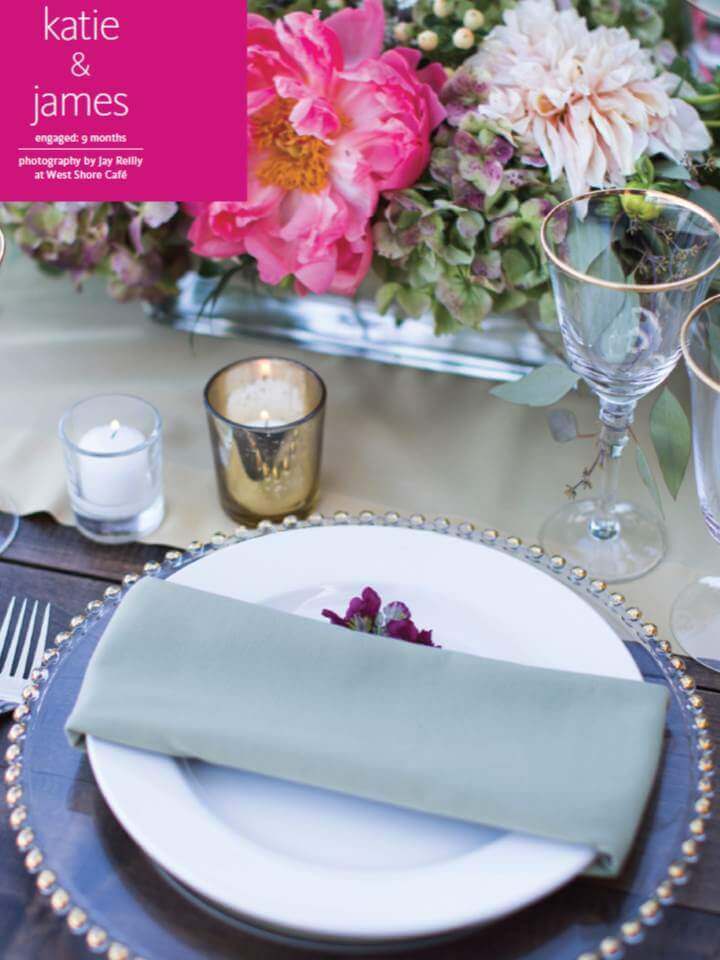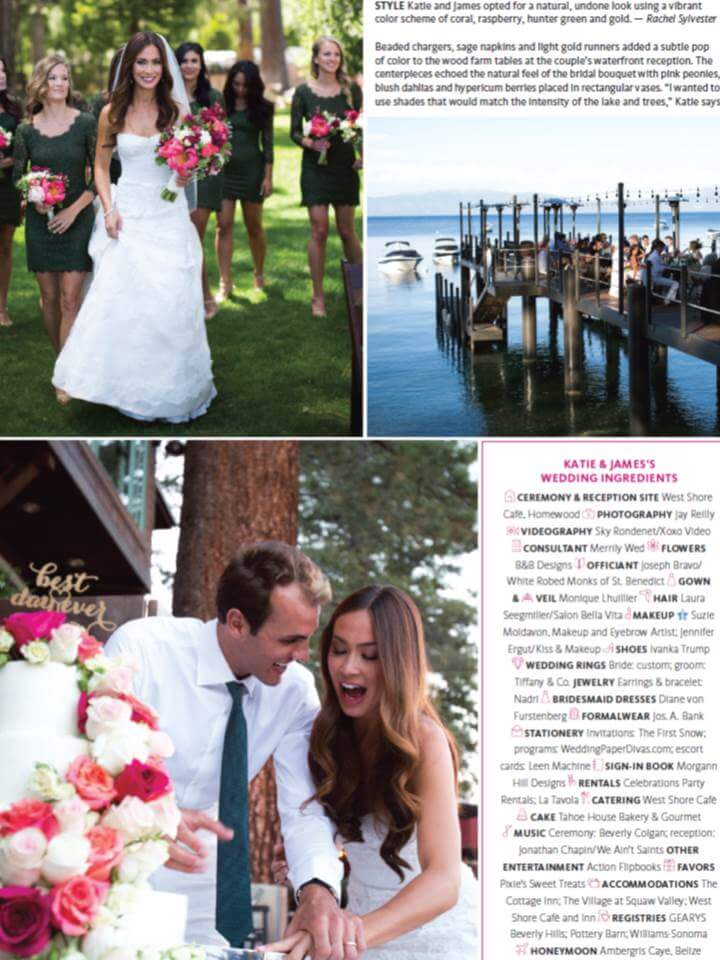 We will feature more summery and lovely photos from the wedding of Katie and James in our Part II…
Tahoe Signature of Style,
xxx

xxx
xxx
xxxxxx
x
xxx