Why is it that something sparkly and shiny seems so irresistible sometimes?  Sequins are adding a little, okay A LOT, of shimmer in the wedding world these days!
They are the perfect way to bring a little glitz and glamor to your wedding gown, a bridesmaid dress, an invitation, a wedding cake, a floral arrangement, a place setting, a linen – their use is endless!  And when done just right, sequins have a remarkable statement to make.
We love this tantalizing combo of sequins paired with this season's favorite blush tone, ivory, champagne and gold color palette!
xxx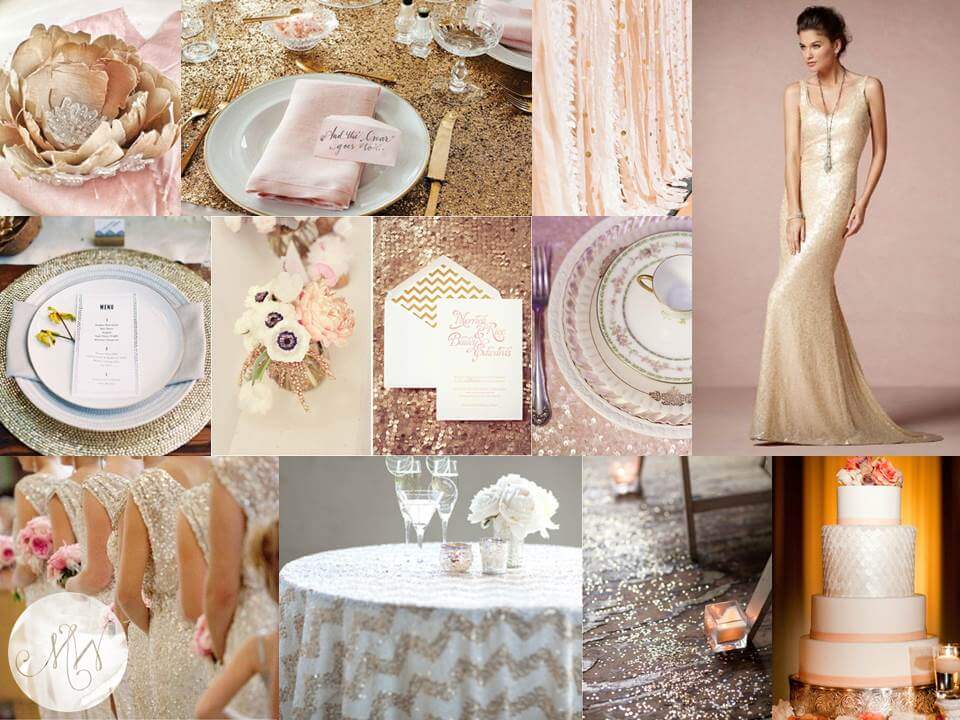 Credits – Top L-R: Etsy Artist – Beautiful Again Bridal, The Lane.com, EngagedAndInspired.com, Revel-Blog.com
Middle: ElizabethAnneDesigns.com, NBarrettPhotography.com, LuxeFinds.com
Bottom: MelissaandBeth.com, YasminKhajaviPhotography.com, LunaandChloeWeddings.com, 20SomethingBride.com
xxx
Tahoe Signature of Style,
xxx

xxx
xxx
xxxxxx
x
xxx