What's trending up today in wedding design is actually a trend down…  So out with the old and in with the new!  We just fell in love with the lavish, luxurious cascading flower wedding trend for 2013.  This romantic and intoxicating cascade of beauty can be drizzled throughout your wedding from your ceremony to your reception and beyond!
Ceremony Décor
Some couples desire to stand beside the timeless arch to say their "I Do's" while others dream of exchanging their vows under a traditional chuppah.  Then there are those that love being surrounded by a waterfall of decadent flowers swinging from the trees.  This cascading flower trend has also beautifully lent itself to include lush greenery or sophisticated swaying linen to accompany the altar area.  Wherever you choose to become "Mr. and Mrs.", this cascading effect emanates true love with a dash of whimsical romance!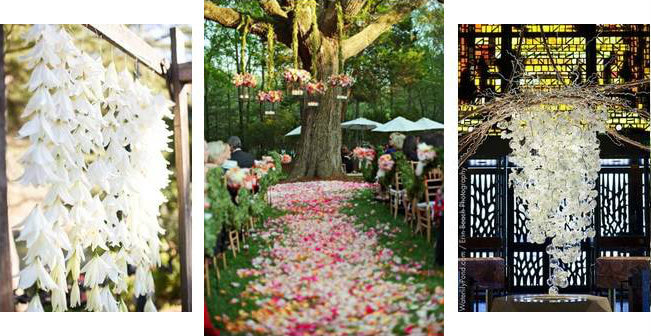 Reception Décor
Why not wine and dine under a gorgeous cluster of your favorite dangling flowers, with or without candlelight, for your first dinner as newlyweds?  Flowers adorning the chandeliers, twinkling string lights, cascading flowers dancing above the dining tables… priceless!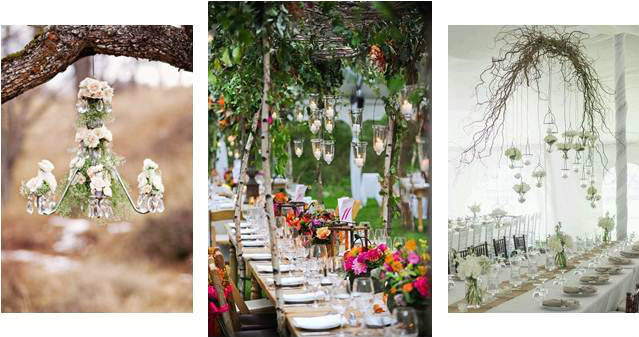 Beyond!
Okay, so maybe you just want to 'splash' some cascading flowers somewhere else in your most memorable day, but not wanting to fully commit to the cascading flowered arch or tablescape?  Rest assured, here are some other ways to include the trend in your wedding day!
Escort Card Table
This table décor often sets the mood or tone for the evening for your guests' dining experience.  Whether a few small trailing cluster of flowers to welcome your guests to dinner or a decadent cascade of blooms, this is such a delightful touch!
xxx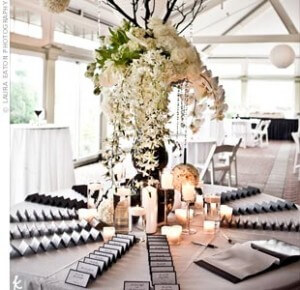 xxx

Bouquet
Breathe in this divine classic phaeleonopsis orchid cascading bouquet, such a gorgeous statement piece!
xxx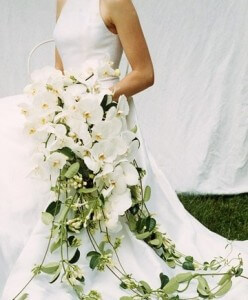 xxx
Dessert/Cake Table
Here is a trendy way to incorporate both the cascading effect and the use of ever-so popular paper flowers!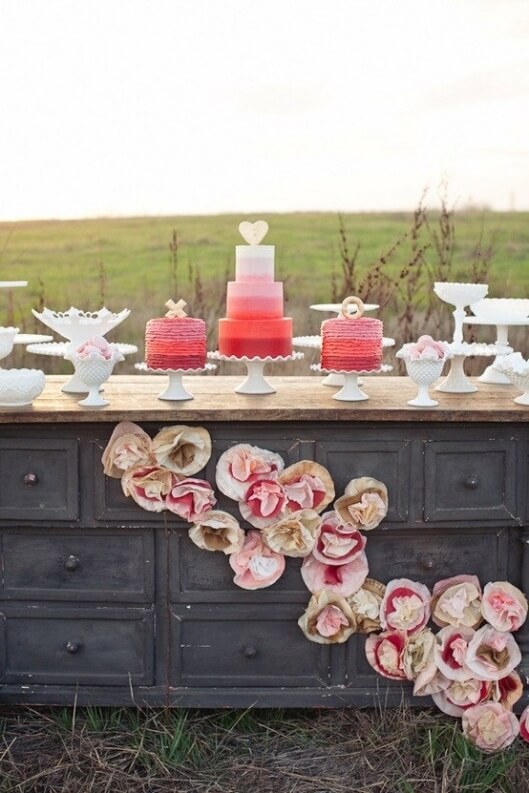 xxx
Wedding Cake
The dramatic detail of the cascading flowers will have all of your guests wondering if they should dare take a bite!
xxx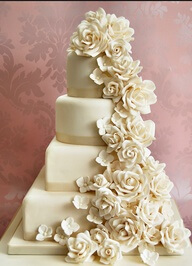 xxx
Hair Flowers
A smattering cascade of white blooms can be simple yet elegant.
xxx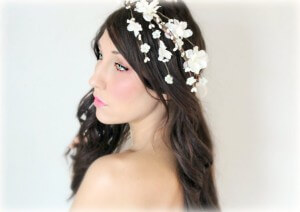 So what's trending up in wedding design is actually a trend down.  Cascading, trailing, dangling – anything pulling your eye up or elongating a décor accent.  Things are trending up in 2013!
xxx
Tahoe Signature of Style,
xxx

xxx
xxx
xxxxxx
x
xxx