With so much wedding inspiration on the world wide web these days, it is very easy for a bride to become overwhelmed with all the design choices and styles.  And I am just talking about the dining tables!  Having a beautifully set table at your wedding can be something to look forward to or a daunting task.  The great joy of designing a stylish table-scape is to have fun with it.  Start small in your own home with your own dining table and engage in a little table-'E'scape.
A few simple tips can make your own cupboards a bin of inspiration.  An organized pantry will allow you to access items easily and you will be more likely to remember these settings and use them.  Stack collections of similar colors on open shelves.  Baskets can store table linens, napkins, napkin rings and candles.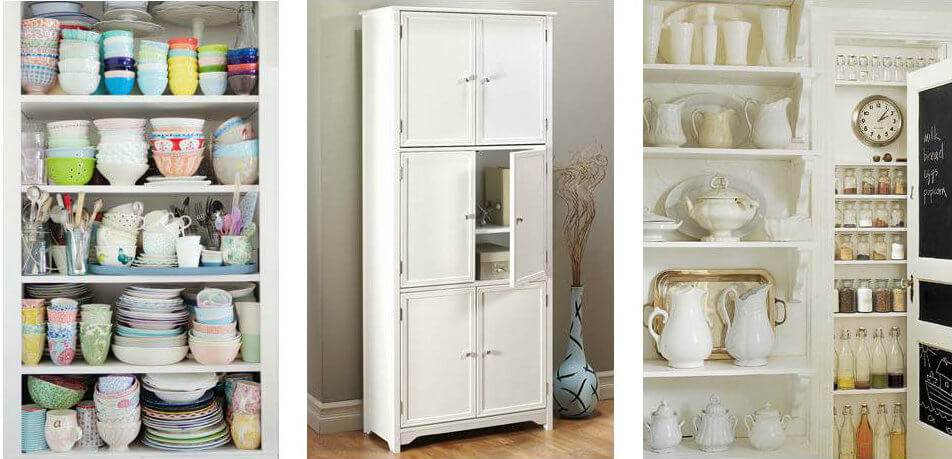 First rule is there are no rules but just a few simple guidelines to observe…
Begin with stocking your pantry with basic white dishes.  More the better with oversize bowls and platters…  Food pops off white plates but don't be afraid to accessorize with colorful accents.
Silverware can vary from your grandmother's antiques to flea market finds.  Mix and match is a 'do' as well if you don't have complete sets.
Collect place mats and napkins in different colors to compliment your china.  Napkins can match or contrast.  They can be folded a million ways, be placed on top, next to or under the plate.  Napkin rings are further embellishment and come in a variety of styles and materials.
Runners are great on a bare wooden table top or placed on a linen tablecloth.  A tablecloth creates a sense of formality and helps define the mood.
Candles.  Lots and lots of candles – votives and pillars – create a warm and welcoming atmosphere.
Use color as your organizing principle.  A single color can have a terrific impact too.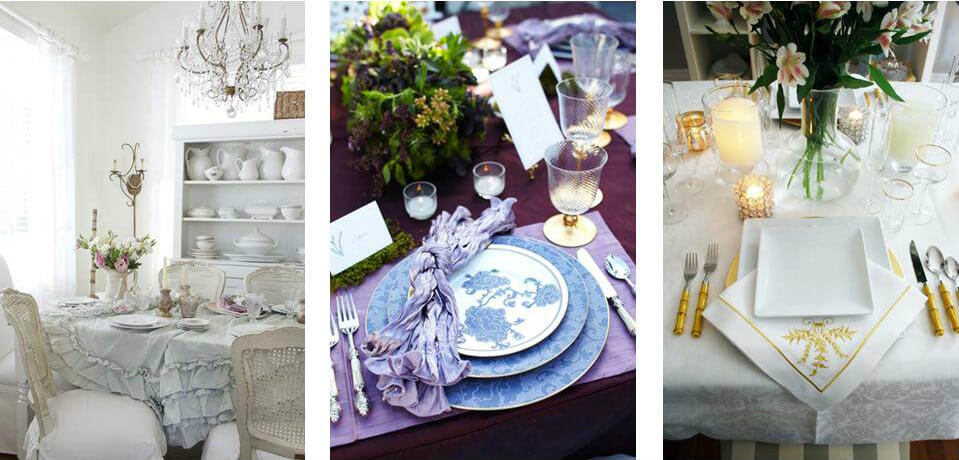 Add your own personal style to your table by looking around your home for inspiration.  After a few nights of reenacting Top Chef with your favorite friends and breaking in different place settings, your own dining table will be a breeding ground of ideas.  Start to play with china shapes, complimentary color families, different textures – the sky is your limit!
Now it is time to tackle the table-scape for your wedding reception!
Tahoe Signature of Style,

 xxx
xxx
 xxx
xxx
xx
xxx