Sweet dreams started with Alison & Jeremy's wedding full of a little romance, fabulousness and the sophisticated rustic touch (which we love to do…) and ended with the showering love given today by Style Me Pretty.  Please check out the Style Me Pretty main feature on their always stylish blog right here!
xxx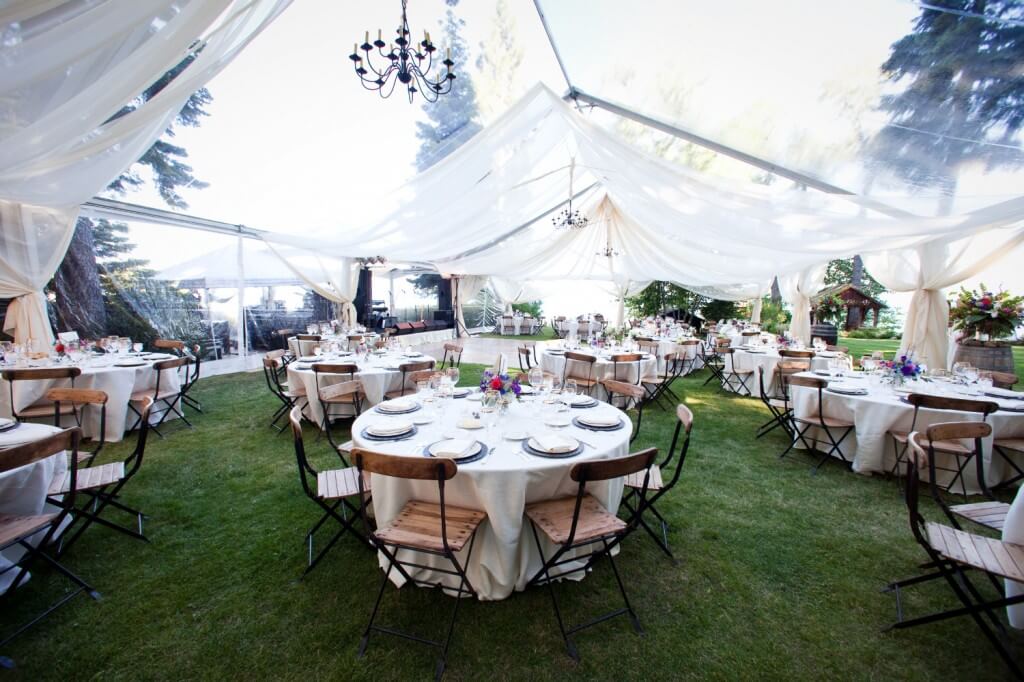 xxx
Mutual friends tried to set Alison and Jeremy up but Alison wouldn't have anything to do with it for two years.  Then they actually started talking and a bi-coastal relationship began.  Fast forward to living as a couple in San Francisco when Jeremy proposed to Alison on a San Francisco rooftop surrounded by 10,000 lights – literally, and the lighted Golden Gate Bridge as a backdrop.  They didn't have a dream of how to finish their fairytale love story… Little did they know it would end up on a magnificent sprawling lawn on the shores of Lake Tahoe with the help of us at Merrily Wed.
The ceremony was held at Corpus Christi Catholic Church (seen in the Godfather II) and the reception site was kept a well hidden secret from their 165 guests.  Upon arriving at the palatial, luminous lakefront estate, guests were treated to a champagne cocktail and twinkling music by a string quartet.  Wine barrels doubled as cocktail tables and this look was carried over to the majestic main bar overflowing with soft, white flowers.
xxx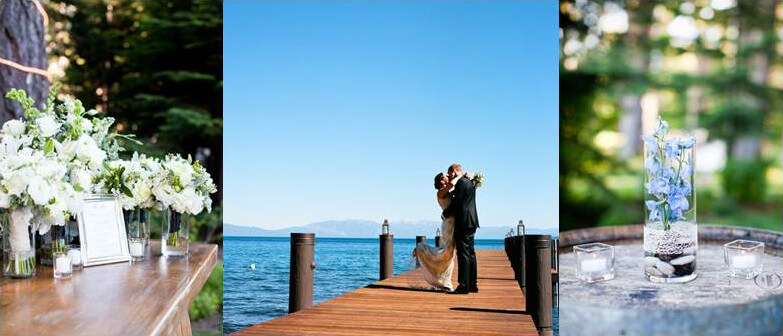 Alison wanted a vintage, romantic look but with a twist of sophistication. The color palette was neutral with ivories, creams and natural tones but with a fresh punch of color from the flowers. To add a bit of glamour to her wedding day, we wove touches of gold throughout: from Alison's couture French Chantilly lace dress with gold metallic accents, to her intricately detailed place setting to the gold rimmed glassware to the gold lace on the hanging mason jar lanterns.
xxx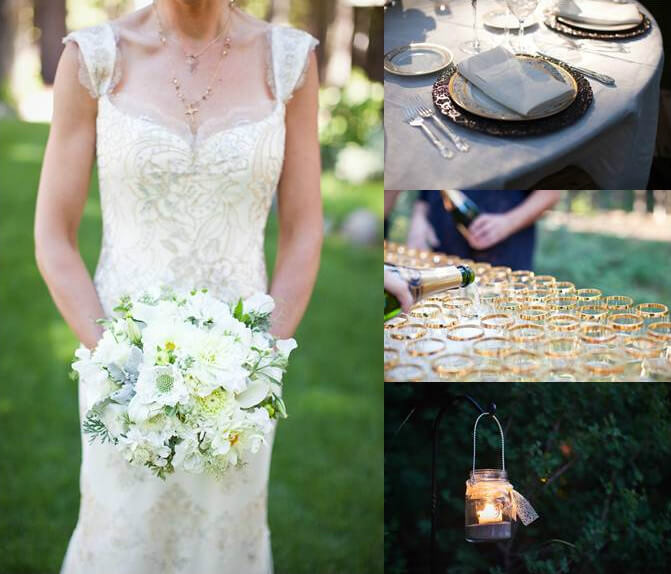 xxx
Her place card table was an old farm table with layers of antique lace wrapped around it. The place cards were woven into the lace. Two giant floral arrangements on wine barrels framed the entrance into her dreamy summer night tent – a clear top canopy with sheer ivory swagging which allowed the just right amount of light, towering trees and twinkling stars to peek through. The antique rustic chandeliers created a dramatic focal point at each end of the tent and a natural spot to gather the draped swagging.
xxx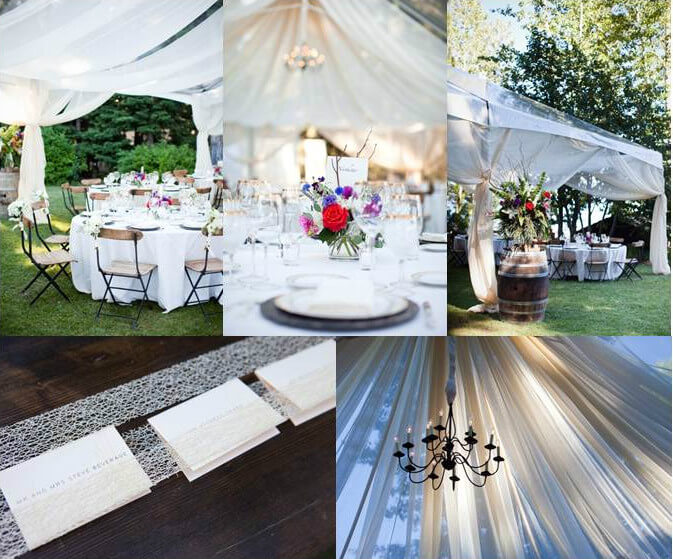 xxx
Napa French-slotted wooden chairs complimented the natural style of the eggshell Tuscany linen on the dining tables.  Alison used colorful gold rimmed china reminiscent of her Grandma's on top of a rustic embossed charger. The details were in the rich patterns of each. Gold rimmed glassware picked up the gold in the ornate floral band of the Diana china. Tables were named after locations that had sentimental meaning to Alison & Jeremy as well as the guests matched at each. These were attached to twigs and incorporated in the loosely arranged centerpieces.
xxx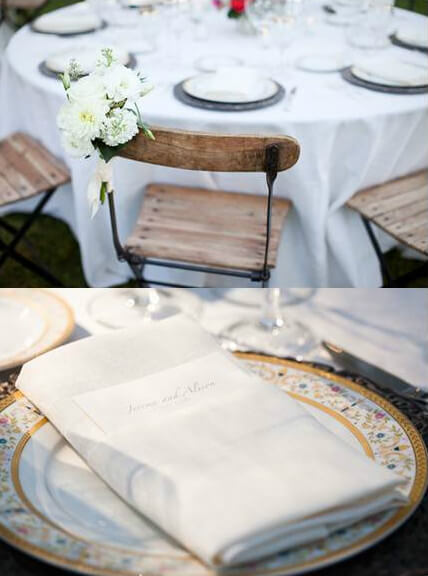 xxx
The wedding cake cannot go unmentioned – it was a very special family recipe by Aunt Allie. Served in her memory, Aunt Allie is Alison's namesake and July 31st is not only their wedding date but Aunt Allie's birthday.  Pride & Joy, a 10 piece band, kicked off the dancing under the summer night's dream of a reception tent.  Their energy and costume changes kept the guests dancing.
xxx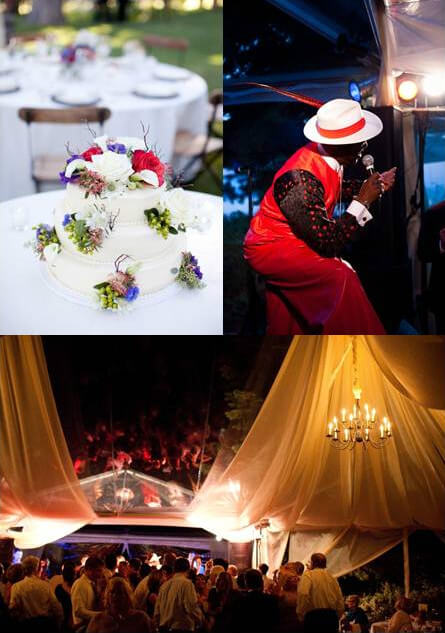 xxx
The dancing didn't stop 3 hours later either. Three large buses transported the guests to the after party and the celebration stayed alive with music and drinks en route. Their story doesn't end here but starts their new chapter on a picture perfect day on the shores of Lake Tahoe – every bit the quintessential summer night Alison always dreamed of and will never forget….
xxx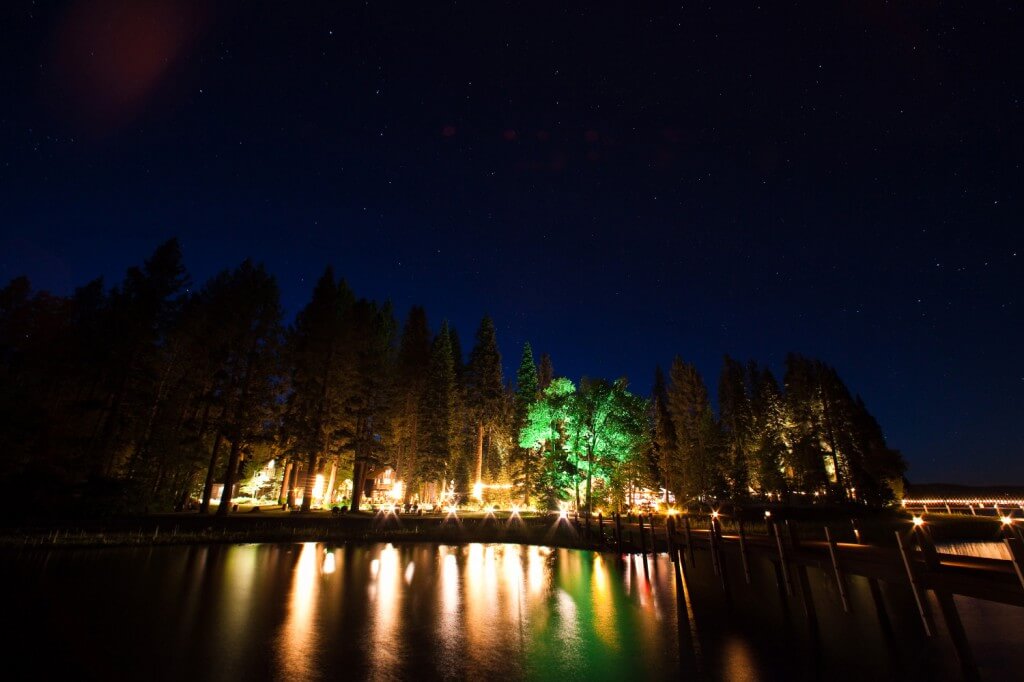 xxx
Photography by Kate Webber Photography. 
xxx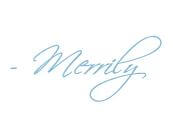 xxx
xxx
xxx
xxx
xxx
xxx