What is more classic Tahoe than the infamous Lake Tahoe location at Fleur du Lac seen by millions in Godfather II?  Well, not much.  Courtney and Andrew were certainly lucky to have this stunning setting for their wedding day.  And now you can share in their breathtaking and elegant soiree for 150… 
Courtney and Andrew were married on September 18th on the West Shore of Lake Tahoe at Courtney's family home located in Fleur du Lac.  Courtney wanted to incorporate certain elements in her wedding day – chalkboards (since she is a teacher), candles, lanterns, a slight nautical nod and a strong sense of family. 
She wanted to keep it elegant without losing the natural, outdoor touch of Tahoe.  Must have colors were kelly green and navy with pops of orange and pink.  How to bring it all together?  Check out the gorgeous end result below!
xxx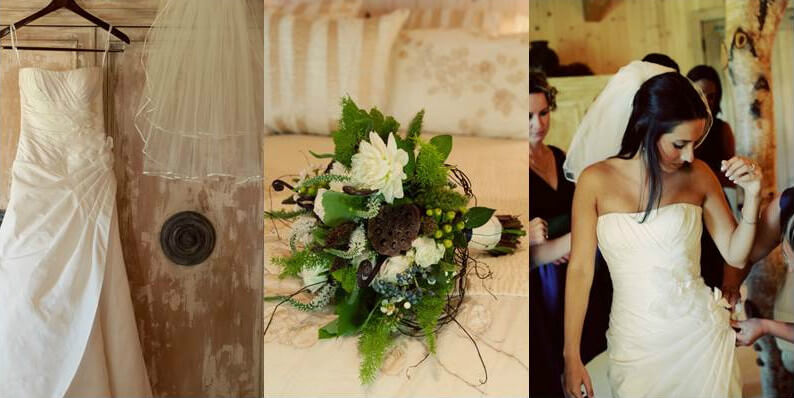 xxx
Andrew arrived for the ceremony in a vintage Hacker Craft woodie boat.  Keeping with a New England tradition since his family hailed from the East Coast, the bridesmaids carried lightship baskets as their bouquets.  A chocolate fern curl coordinated Andrew's boutonierre with Courtney's beautiful and natural bouquet of ferns, twigs, berries, pods, chocolate fern curls and soft ivory florals.
xxx
xxx
With views of the runs of Homewood Ski Resort in the background, they exchanged their vows.  Putting a twist on the plain chalkboard, we used wooden trivets instead for the bar menus.  The father of the bride and father of the groom had fun naming the signature drinks and battling for the tastiest one.  Guests found their escort cards in mini-rounds of angled wood.  Tables were named after locations meaningful to the couple.
xxx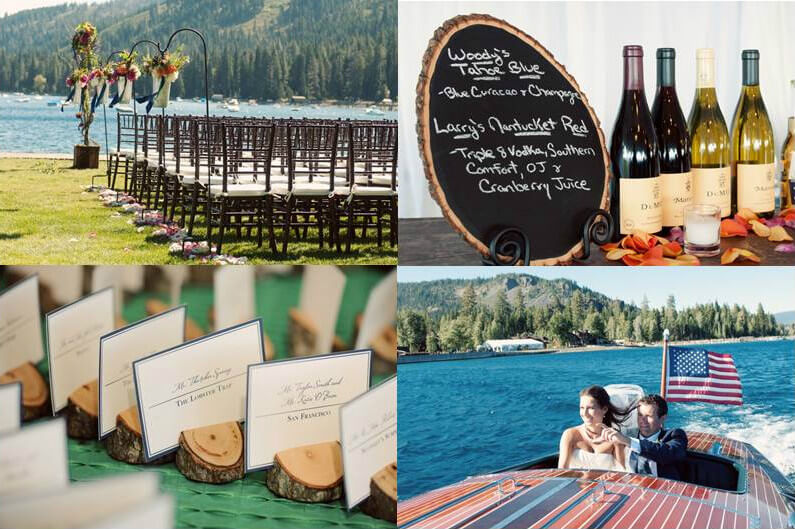 xxx
Cocktail hour was held on the Yacht Club patio.  Two different styles of gorgeous blue-green linen reminiscent of the glorious color of Lake Tahoe graced the tall and short cocktail tables for the pre-dinner festivities.  Guests were treated to passed hors d'oeuvres and two appetizer stations while a string quartet played.
xxx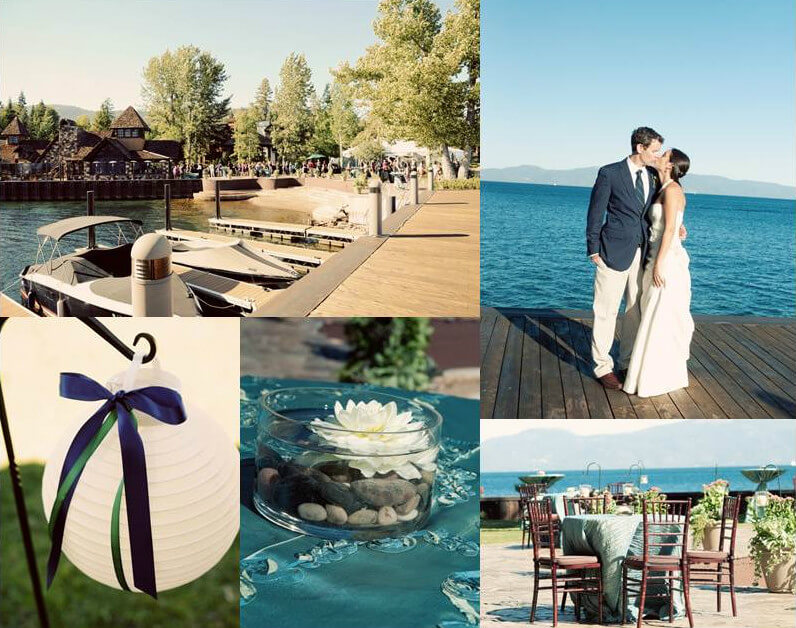 xxx
Guests' tables in the giant reception tent were adorned with kelly green linen and natural accents ranging from birch logs and vases to wooden trivets softened by the glamorous touch of mercury votives hanging in the tall centerpieces and on the tables.  A 7-piece band switched the mood to dancing as the evening progressed.
xxx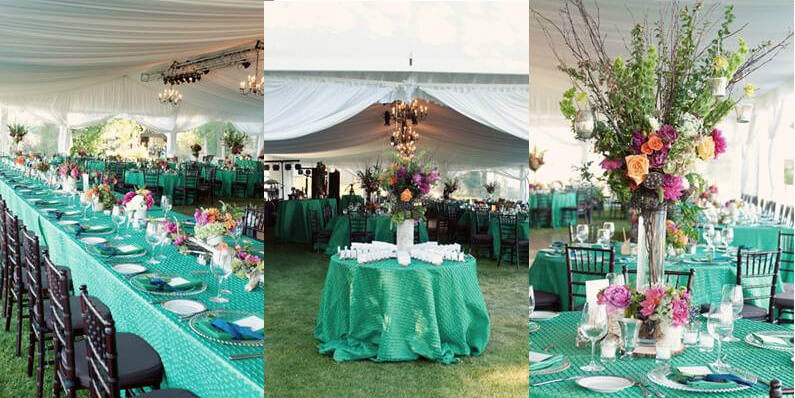 xxx
The sprawling dessert bar focused on the ivy-wrapped wedding cake and family wedding photos of multi-generations.  A surprise awaited each guest under their color coordinated napkin tied with berries and ribbon.  Courtney donned a cute kelly green cardigan for the second half of the night – staying in true style to her colors!
xxx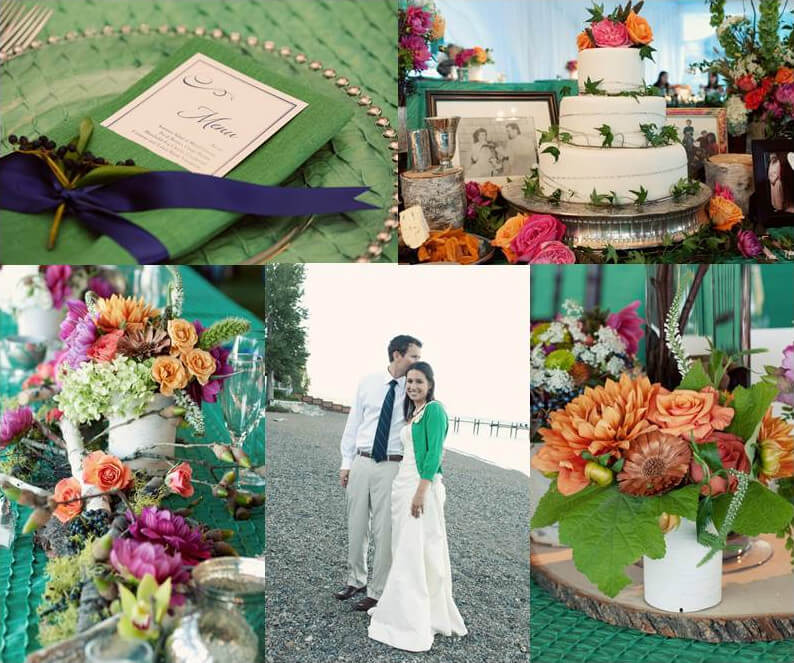 xxx
Weddings are far and few in between at Fleur du Lac.  With this rare opportunity, we were elated and honored to design and plan Courtney and Andrew's wedding.  When all was said and done, Courtney summed it up for us – "Thank you for making our day truly perfect!"
Photography by Angie Silvy Photography and Florals by Bellissima Floral.
xxxx