Looking for a little organic inspiration to make your wedding a stand out?  Whether aesthetically or symbolically, here are our top six herbs you might like to use.
For countless years herbs have had symbolic meanings ranging from healing powers to calming nerves to lifting one's spirits.  Brides have historically carried them in their bouquets and in their bridal crowns for many different reasons.  Some for texture, some for smell and some for the meaning they will bestow. 
Below are some of the most commonly used wedding herbs and the symbolism behind each.  Incorporating an herb or two into your bouquet or centerpiece adds a textural element as well as a modern organic look.  Other uses include accessorizing your appetizer platters, tablescape, signature drink… use your imagination!
xxxx

xxxxx
Some of our Favorites:
Rosemary
Rosemary is the herb of remembrance.  This is why it is so commonly used at weddings, so every guest will remember the special day.  Rosemary was used for weddings by Ancient Greek brides in their bridal crowns.  Today rosemary can adorn a boutonniere, a place setting, be given as a guest favor or add texture to a floral arrangement.
Marjoram
Marjoram is the Greek symbol of joy and happiness.  Marjoram also represents goodwill as the couple starts their new life.  Marjoram was also used by Ancient Greek brides in their bridal crowns.  This green herb can add subtle interest to many flower combinations and most wouldn't even know what it is.
Lavender
Lavender is the herb of devotion.  Lavender is used in wedding bouquets for symbol of devotion as well as the signature aroma of the herb.  Lavender has a soothing smell that can help calm the bride's nerves.  Lavender is probably the most popular herb of today and has been used in countless weddings in many different ways.
Thyme
Thyme is the symbol of strength and courage.  For courage brides tuck thyme into their bouquet and tie it with white ribbon.  Thyme was also tucked into knights armor before battle to give them strength and courage.  This herb makes a perfect accompaniment to amaranthus as a dangling addition to your florals.
Sage
Sage is the herb of long life, good health, and domestic sweetness.  If sage and garlic are both carried by a bride it was believed to give her great wisdom as well as goodness.  For the modern day, sage is a nice addition to centerpieces and serving platters.  Depending on the variety, like prairie sage, there is a beautiful blue-green shade to use.
Dill
Dill is the herb of lust.  It was believed that a bride would only lust for her husband if she carried dill in her bouquet.  Dill was especially commonly used when the couple was to 'consummate' their marriage directly after (- that might be dating it a little!)  Besides its meaning, dill can add a soft texture to your bouquet too.  Not surprising that dill was named 2010 Herb of the Year by the International Herb Association. 
xxx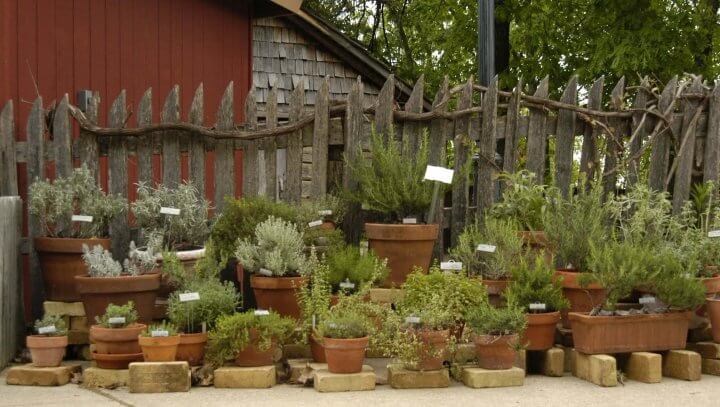 xxxx
Maybe one or two of these herbs can add that organic and natural touch to your wedding!