Azure, the clever mastermind behind OneWed.com's blog Savvy Scoop, selected Claire and Cole's wedding to feature today.  We couldn't be more thrilled and honored!  A source for hip, current and chic wedding ideas and trends, Claire's wedding was a natural fit for OneWed.
If Claire looks familiar, she is Claire of  Team Pink (the team with flair!) on last season's Amazing Race.  Claire and Brook proved to be quite the competitors and finished a nail-biting second.  There were quite the adventures on the way as well, most noteably Claire took a watermelon to her face in the very first episode (her new blog is thewatermelongirl.com).  We knew she emerged unscathed but still watching that episode made us cringe!  We actually were planning her wedding while she was filming the show around the world.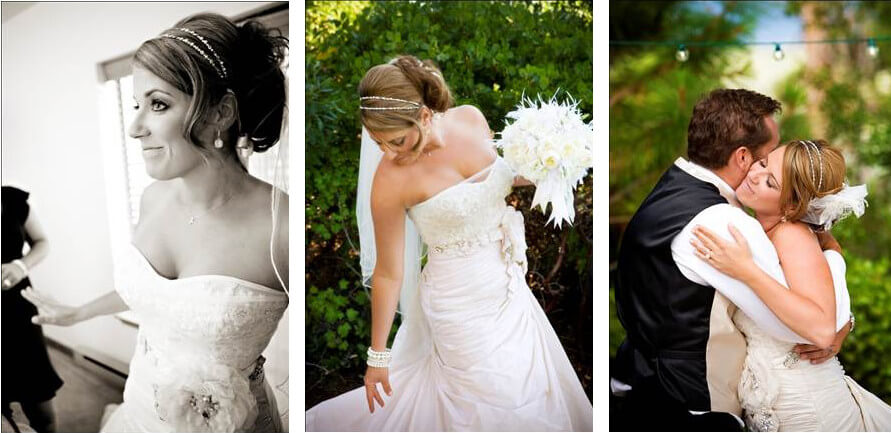 We absolutely adored the pearl and floral rosette details on Claire's dress and the matching detail on her bridesmaids' bronze sashes.