Welcome to the launch of the Merrily Wed Blog aka the MW Blog!
Here at Merrily Wed, we are dedicated to approaching every wedding with creative vision, acclaimed design, custom planning and unparalleled service. Our passion is to create sensational weddings one detail at a time. After all, it is the details that separate magnificent weddings from ordinary ones.
We will be sharing with you some of our favorite moments from our gallery of weddings, planning advice, cool trends and pretty much anything that we believe you will find interesting and useful.
For past, current and future brides that have been merrily wed, we would love to hear from you!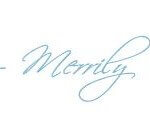 xxxx
xxxx
xxxx
xxxx
xxxx
xxxx