Feathers of ALL colors are one of the hottest wedding trends of 2010 and at Merrily Wed we are taking this trend and running with it. A common feather that is being used is the peacock feather; the bold vibrant colors of the peacock feather can be an inspiration for any wedding. The feathers can be used to add small wisps of color or they can be incorporated in every aspect of the wedding.
xxxx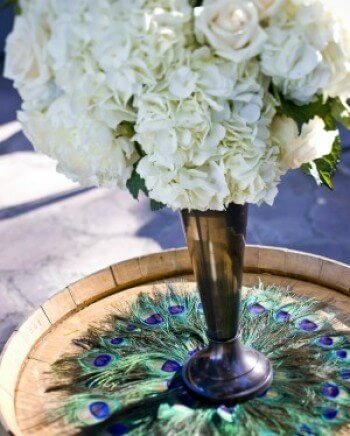 xxxx
One of our favorite ways to incorporate the use of the peacock feather is to use it as a color inspiration. One way to incorporate the colors is in the linens, use a combination of light green and teal to give a dramatic feel. These colors will give off the essence of the theme and paired with the peacock feathers they look spectacular.
xxxx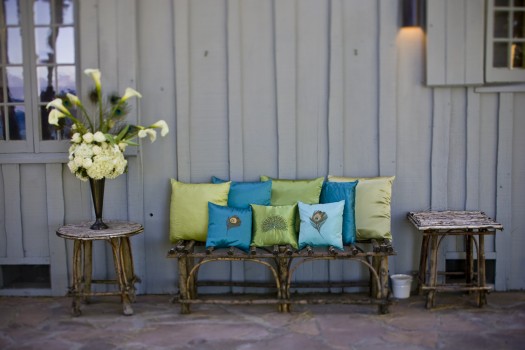 xxxx
Another great way to incorporate the colors is in the bridesmaid's dresses. Having your bridesmaids wear different shades of complimentary colors found in the peacock feather can integrate the theme into the wedding party. Not only will the bridesmaid's dresses look amazing, but they will also incorporate the mixed-matched bridesmaids dresses that have become oh so popular.
xxxx
By adding peacock feathers into the floral arrangements you can add a whimsical feeling to any arrangement. The feathers can look beautiful in any centerpiece, bouquet, boutonnière, or corsage. The contrast between stark white flowers and the bold colors in the peacock feathers can create a refreshing balance to any floral arrangement.
xxxx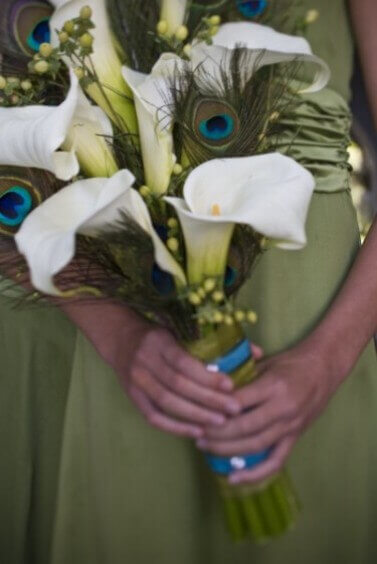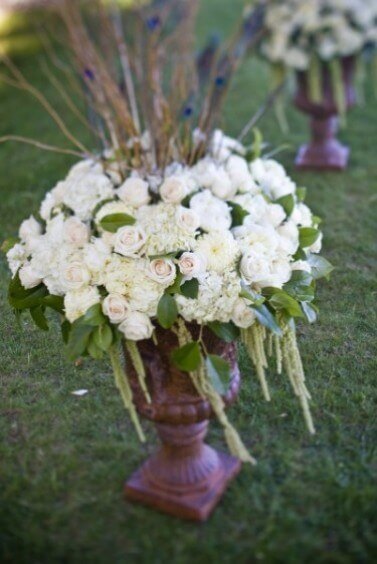 xxxx
To ensure that your wedding is just as amazing as you imagine, pay attention to the details. The peacock feather theme is distinctive and glamorous, by incorporating this theme into even the smallest details it will help create a day that will be original and memorable for you as well as your guests.
xxxxx
The pictures featured in this post were from a Merrily Wed wedding and captured so perfectly by Ben Chrisman Photography.  Don't go far, we have a couple 2010 summer weddings in which we are incorporating different types AND colors of feathers.  Keep a lookout for these!!